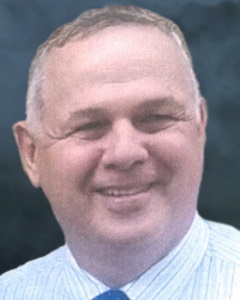 Service Information
Michael F. Radtke, age 65, of Greenville, South Carolina, formerly of Lester Prairie, Minnesota, passed away on Friday, May 27, 2022.
Celebration of Life will be held Saturday, June 11, 2022, from 10:00 A.M. – 1:00 P.M. at the Johnson-McBride Funeral Chapel in Glencoe, Minnesota with interment following at the Holy Trinity Catholic Cemetery in Winsted, Minnesota.  
Service
Johnson-McBride Funeral Chapel
1222 Hennepin Avenue
Glencoe, MN
Website:hantge.com
Funeral Chapel
Paul-McBride Funeral Chapel
23 Fir Street
Lester Prairie, MN 55354
Phone:(320) 864-3737
Cemetery
Holy Trinity Catholic Cemetery (Winsted)
Winsted, MN
Obituary
Michael "Mike" Francis Radtke was born on November 12, 1956, in Waconia, Minnesota. He was the son of Francis Radtke and Odella (Knott) Vollrath Radtke. Michael grew up attending Holy Trinity Catholic Church in Winsted, MN with his siblings Tom, Teresa, Amy, and Michele.
Mike developed a good work ethic at a young age and helped his father with his business, Radtke Lumber. He graduated with a bachelor's degree from Concordia College in Moorhead, MN, and went on to complete the Physical Therapy program at Mayo Clinic. Following in his father's footsteps, Mike started his own business called Radtke Physical Therapy in Grand Rapids, MN.
On November 10, 1984, Mike was united in marriage to Renee Williams at Faith Lutheran Church in Hutchinson, MN. They were blessed with three children Phillip, Danielle, and Rachel. Mike was a Boy Scout leader, basketball coach, and an inspiration to many people.
Mike's interests included gardening, woodworking, camping, fishing, and various sports. He also enjoyed choir, studying history, playing the concertina, and spending time with loved ones. He was passionate about his work and learning new ways to help others.
Mike got remarried in 2004 to Luba Radtke in Grand Rapids, MN. They moved to South Carolina in 2013 and attended a local Orthodox Church. He was loved by many of his coworkers and began his transition into retirement on April 1st, 2022.
Michael is survived by his:
Wife, Luba Radtke;
3 Children, Phillip Radtke, Danielle Radtke, and Rachel Radtke;
Stepdaughter, Sasha Stine (Jacob);
Siblings, Tom Radtke (Nancy), Teresa Gregory (Jerry), Amy Radtke, and Michele Deuhs;
Grandchildren, Nicolette Radtke, and Kathryn and Alexander Stine;
Many other family members and friends.
Michael was proceeded in death by his Parents, Francis and Odella Radtke; Sister, Marie Radtke; Grandson, Hunter Gage Hamilton.