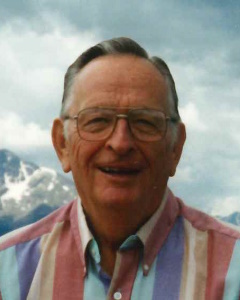 Service Information
Milton R. Lueneburg, age 95, of Hutchinson, Minnesota, passed away on Saturday, September 2, 2023, at Hutchinson Health in Hutchinson.
Memorial Service will be held Friday, September 8, 2023, at 11:00 A.M. at Faith Lutheran Church in Hutchinson, Minnesota.
Gathering of Family and Friends will be held from 9:30-11:00 A.M, 1 ½ hours prior to the service at the church.
Service will be livestreamed via https://www.facebook.com/FaithLutheranHutchinson
Visitation/Gathering
Faith Lutheran Church
335 Main Street S
Hutchinson, MN
Service
Faith Lutheran Church
335 Main Street S
Hutchinson, MN
Funeral Chapel
Dobratz-Hantge Funeral Chapel
899 Highway 15 South
Hutchinson, MN 55350
Phone:(320) 587-2128
Obituary
Milton Richard Lueneburg was born on July 24, 1928, at home in Herman, Minnesota. He was the son of Richard and Melvina (Hedstrom) Lueneburg. Milt was baptized as an infant and later confirmed in his faith as a youth, both at Bethel Lutheran Church in Herman. He attended rural school district 69, through the eighth grade before moving on to public school. Milt was a graduate of the Herman High School Class of 1946. Milt furthered his education at Gustavus Adolphus College in St. Peter, Minnesota, and North Dakota State University in Fargo, North Dakota, where he received his Bachelor of Science Degree in Pharmacy in 1950.
After graduation, Milt practiced pharmacy at Arneson Drug in Montevideo, MN for 2 years before joining the Upjohn Drug Company for 12 years as a sales representative residing in Duluth, MN and later Willmar, MN.
While in Duluth, he met the love of his life, Darlaine Slover. They were married on November 17, 1956 at Holy Trinity Church in Duluth. This marriage was blessed with three sons, Bradley, Steven and David. In late 1962, Milt and Dar purchased Popp Rexall Drug in Hutchinson where they moved their young family in the spring of 1963. In 1973, they renamed the business to Family Rexall Drug. Through nearly 30 years of ownership, they grew the business, eventually expanding it to 2 locations. In 1982, they purchased a home on Lake Washington near Darwin, MN and embraced all the amenities this life had to offer. After 40 years in pharmacy, Milt retired in 1991 to spend more time at their beloved lake home and to travel to warmer weather during the winter, seeing a lot of the U.S. through the windows of their motor home, eventually choosing Mesa, Arizona, for their "winter getaway". They moved to the Village COOP in Hutchinson for an easier lifestyle as they got older. Milt and Dar shared 61 years of marriage until Dar passed away on November 28, 2017. In the fall of 2021, Milt moved to the Ecumen Pines, but still managed to be fairly independent, cooking many of his own meals until the end.
While in Duluth, Milt was active in SPEBQSA (barbershop singing) as a member of the Duluth Chorus and singing bass in the Dukes of Duluth Barbershop Quartet. During his time in Hutchinson, Milt was an active member of Faith Lutheran Church in Hutchinson, serving as President and singing in the choir. He was also a member of The Optimist Club, Darwin Rod and Gun Club, President of the Hutchinson Chamber of Commerce, and a member of the Masonic Temple. Milt served two terms on the Hutchinson City Council. From 1977-1987, Milt had the privilege to earn a position as an instructor for the Dale Carnegie Leadership Course. For recreation, Milt enjoyed a love/hate relation with golf, loved hunting, boating, and touring the U.S., but most of all, enjoyed the numerous fishing adventures with Dar and his sons.
Milt passed away on Saturday, September 2, 2023, at Hutchinson Health, at the age of 95 years.
Blessed be his memory.
Milt is survived by his:
Sons, Brad Lueneburg and his wife, Jeri of Darwin, MN,
Steve Lueneburg and his wife, Pam of Burbank, CA,
Dave Lueneburg and his wife, Carrie of Woodbury, MN;
Grandchildren, Megan Lueneburg (Roberto Ferrini)- Italy, Liz Muir (Nick)-CO, Noah Lueneburg-CA, Adam Lueneburg-CA, Drew Lueneburg (Kara)-WA, Chris Lueneburg-OR;
Great Grandchild, Max Muir;
Many other relatives and friends.
Milt is preceded in death by his Parents, Richard and Melvina Lueneburg; Wife, Darlaine Lueneburg; Sisters, Lorraine Hansen, Evelyn Giese.