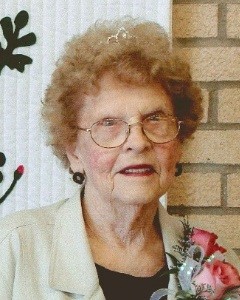 Service Information
Muriel Piehl, age 86, of Hector, passed away Thursday, May 21, 2015, at the Buffalo Lake Healthcare Center.
Funeral Service will be Wednesday, May 27, 2015, at 11:00 A.M. at the United Methodist Church in Hector, with interment in the Hector City Cemetery.
Visitation will be Tuesday from 5:00 – 8:00 P.M. at the Hughes-Hantge Funeral Chapel in Hector, and will continue for one hour prior to the service at church on Wednesday.
Visitation/Gathering
Hughes-Hantge Chapel
311 Main Street South
Hector, MN
Website:hughes@hantge.com
Service
United Methodist Church
300 2nd Street West
Hector, MN
Funeral Chapel
Hughes-Hantge Funeral Chapel
311 Main Street S.
Hector, MN 55342
Phone:(320) 848-6297
Cemetery
Hector City Cemetery
Renville County, Hector Township, Section 32
Hector, MN
Obituary
     Muriel Hulda Augusta Piehl was born May 14, 1929, in Winfield Township, Renville County, Minnesota, the daughter of Arthur and Elfrieda (Herman) Nere.  She was baptized at St. Matthew's Church in Danube, and later confirmed in her faith there.  Muriel grew up in Winfield Township northeast of Danube, and attended country school.  She graduated from the Danube High School in 1947. 
     On April 24, 1948, Muriel was united in marriage to Raymond Piehl at St. Matthew's Church in Danube.  They made their home in Hector Township where they raised four children, Tom, Greg, Lynn, and Shelley.  Ray and Muriel ran a successful farm operation that over the years included dairy cattle and cash crops.  Muriel kept busy raising their children, helping Ray on the farm, and tending to her garden and flowers.  She even enjoyed mowing the lawn.
     Muriel was an active member of the United Methodist Church in Hector, and involved with the United Methodist Women.  Always thinking of others, she showed her compassion by caring for friends, neighbors, and family members whenever help was needed.  She belonged to Birthday Club and the Red Hat Society, and enjoyed having coffee with the women, often served with one of Muriel's apple pies.  Muriel liked to do crafts, oil painting, and ceramics.  She also played the accordion. 
     Muriel and Ray enjoyed camping and fishing in Northern Minnesota. They had shared 59 years of marriage when Ray passed away on June 16, 2007.  Muriel continued living on the farm until she moved to Prairie View of Hector. 
     On Thursday evening, May 21, 2015, Muriel passed away at the Buffalo Lake Healthcare Center, having reached the age of 86 years.  Blessed be her memory.
     Muriel is survived by her:
Children:         Tom Piehl of Perham,
                          Greg Piehl and his wife Pam of Hector,
                          Lynn Serra and her husband Bill of Nisswa,
                          Shelley Shearer and her husband Bruce of Eagan;
Grandchildren: Travis (Myra) Piehl, Shannon Piehl, Justin Piehl, Mathew Serra, Jonathon Serra, Kathryn Serra, Tristan Shearer, John (Jessica) Borsenberger;
Great-Grandchildren: Jayla Piehl, Jaden Piehl, Owen Borsenberger, Lucas Borsenberger;
Brother: Marvin Nere and his wife Noreen of Willmar;
Many nieces, nephews, other relatives, and friends. 
     Muriel was preceded in death by her Parents, Husband Ray, Daughter-in-law Jayne Piehl, and by her Uncle Ben Herman.