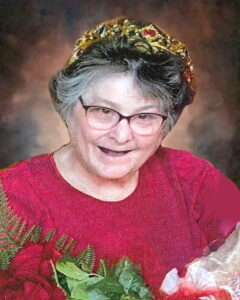 Service Information
Nadeen M. Forbes, age 71, of Hutchinson, Minnesota, passed away on Monday, January 4, 2021, at Harmony River Living Center in Hutchinson.
Private Celebration of Life will be held with interment in the St. Anastasia Catholic Church Cemetery in Hutchinson.
A video of Nadeen's service will be placed on the website after it has taken place.
Funeral Chapel
Dobratz-Hantge Funeral Chapel
899 Highway 15 South
Hutchinson, MN 55350
Phone:(320) 587-2128
Obituary
Nadeen Marie Forbes was born on March 2, 1949, in Prairie Du Chien, Wisconsin. She was the daughter of John Francis and Rita Mae (Heiar) Forbes. Nadeen was baptized as an infant and received her first communion in the Roman Catholic Church. She was later confirmed in her catholic faith as a youth. Her faith was a big part of who she was.
As an adult, Nadeen resided in group homes, the latest being with Averyon Homes in Hutchinson, Minnesota. After suffering a stroke in November of 2017, she moved into Harmony River Living Center.
Nadeen worked several years at ATHC in Hutchinson. She loved going to work and took great pride in a job well done. Nadeen had a great work ethic.
Nadeen loved life and loved people. She loved her family and friends and was so excited to spend time with them. Nadeen took several trips including Disneyland, Hawaii, and Branson, Missouri. She loved going to Camp Friendship and Camp Courage. Her latest trip to Camp Courage is where she fell in love with ziplining, that was definitely her favorite thrill. Nadeen's other interests were doing crafts, playing games, and bingo. As being a part of the Forbes clan, she was very, very competitive and winning was always a must! She was a member of St. Anastasia Catholic Church in Hutchinson.
Nadeen passed away on Monday, January 4, 2021, at Harmony River Living Center in Hutchinson, at the age of 71 years. Blessed be her memory.
Nadeen is survived by her:
Siblings, John Forbes and his wife, Dee, of Grove City, MN,
Gina Lenz and her husband, Bob, of Darwin, MN,
Mary Huebert and her husband, Dave, of Brownton, MN,
Cyndi Kalenberg and her husband, Russell, of East Gull Lake, MN,
Tony Forbes and his wife, Julie, of Hutchinson, MN,
Jennifer Forbes Owens and her husband, Kevin, of Oakdale, MN,
Jill Rybus and her husband, Cary, of Le Sueur, MN;
Brother-in-law, Brian Vacek of Brownton, MN;
Many nieces, nephews, other relatives, and friends.
Nadeen is preceded in death by her Parents, John and Rita Forbes; Sister, Theresa Vacek.
Arrangements by the Dobratz-Hantge Funeral Chapel in Hutchinson. Online Obituaries and Guest Book available at hantge.com.