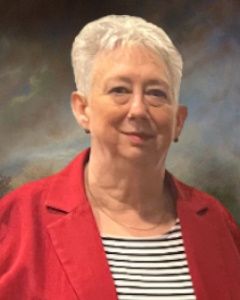 Service Information
Nancy Ann Nugent, age 65, of Glencoe, Minnesota, passed away on Monday, November 13, 2023, at her home in Glencoe.
There will be no formal services. 
In lieu of flowers, Nancy was passionate about Girl Scouts of America. You can donate to GSA in Nancy's honor at Girlscouts.org or feel free to donate to your favorite charity in Nancy's honor. 
Funeral Chapel
Johnson-McBride Funeral Chapel
1222 Hennepin Avenue
Glencoe, MN 55336
Phone:(320) 864-3737
Obituary
Nancy Ann Nugent was born in Sioux City, Iowa, on March 9, 1958. She was the daughter of Thomas and Betty Jean Nugent. Nancy was raised in Dubuque, Iowa.
Nancy attended Hempstead High School in Dubuque, Iowa, and graduated with the class of 1976. She attended the University of Northern Iowa from 1976 to 1980. Nancy graduated with a Bachelor's Degree in English and Physical Education. She was a member of the Alpha Chi Omega Sorority.
Nancy was a lifelong educator. She worked with World Financial Group as a Life Insurance Agent. She used her knowledge to educate families on planning their financial futures. Most recently, Nancy was working with Restore Yourself to Health in Minneapolis, Minnesota. She was the accounting and bookkeeping expert. Nancy retired in 2022.
Nancy grew up as a girl scout and as an adult, she continued to support her love for Girl Scouts of the USA.
Nancy is survived by her sister, Patricia Nugent of Palms Desert, California.
Nancy was preceded in death by her father, Thomas George Nugent; Mother, Betty Jean Nugent; and brother, Michael Farley Nugent.