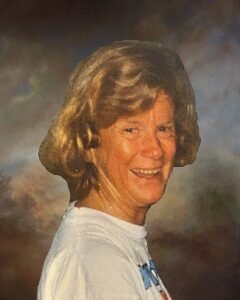 Service Information
Nancy Dickson, age 87, of Fairfax passed away Tuesday, February 2, 2021, at her home in Fairfax.
A Memorial Service is planned for late spring or early summer of 2021.
Funeral Chapel
Hauser-Hantge Funeral Chapel
601 South Park Street
Fairfax, MN 55332
Phone:(507) 426-7274
Obituary
Nancy Dickson was a Florida Cracker who was born at the height of the Depression on July 18, 1933, at the Orange General Hospital in downtown Orlando, Florida. She was the youngest of four girls born into Duane Whitney Hadsell (Red) of Massachusetts and Constance Follett (Connie) of London, England. Her parents had met in Florida during the early 1920 Florida real estate boom.
Times were tough upon Nancy's arrival with over 25 million unemployed and soup lines for the hungry were a common occurrence. The Depression era motto was: "Use it up, wear it out and made do or do without." Jobs were hard to find and the family of six moved around a lot. At one time Red got a job as plant manager of a Tungsten grove in the Florida Panhandle. This lasted until the end of World War II.
Eventually Nancy's dad got a position as a chemist in the Department of Florida Agriculture at the capitol in Tallahassee. Nancy enrolled as a Sophomore in the city's Leon High School of Leon County, which had a non-integrated student body.
There Nancy was affectionately called "Bubbles" by her classmates and excelled in French and played a clarinet in the Leon High School Band. After hours she babysat, worked at a jewelry store and a soda fountain. Upon graduation she enrolled in the local college known as the Florida State University (FSU). Here she began her long ascent into education which included a subsequent enrollment in Florida Southern College in Lakeland, Florida, and then onto Massachusetts's Boston University for a Master's Degree.
Robert met her in 1960 in the cafeteria of the Rockefeller Riverside Church on the upper west side of Manhattan, of New York City. Nancy had just enrolled in the Columbia University and the Union Theological Seminary joint program. She was in pursuit of her Doctorate. We were married in Tallahassee, Florida, in 1963. Nancy bore her first child in 1965 and with babe in hand she received her PH. D in education.
Nancy had many interests. She was literate in art, music and literature and belonged to the book clubs in Fairfax, Minnesota, and Venice, Florida. Reading was a favorite pastime as she was bilingual both in English and French. Her favorite pastimes besides reading and traveling were playing the piano, and painting in acrylic, oils and watercolor. In Florida, Wednesdays and Thursdays were set aside for playing Bridge and sometimes Spite and Malice and Backgammon. She also like the outdoors where she would pedal her bicycle, swim the lakes and walk the ocean beaches during the Florida winters.
Nancy is survived by her:
Husband,         Robert Dickson;
Sons,               Robert, David and Sam;
7 Grandchildren;
Sister,              Patricia Melody of NC;
Nieces,            Gail Ray and Linda O'Driscoll;
Other relatives and many friends.