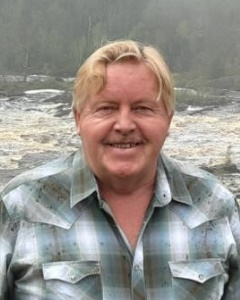 Service Information
Nels Swanson, age 69, of Hutchinson, Minnesota, passed away on Sunday, February 19, 2023, at his home in Hutchinson.
A Small Service for Family and Friends will be held on Saturday, February 25, 2023, at 11:00 A.M. at Dobratz-Hantge Funeral Chapel in Hutchinson, with interment at a later date in Ripley Cemetery in Litchfield, Minnesota.
Visitation will be held one hour prior to the service at the funeral chapel.
Visitation/Gathering
Dobratz-Hantge Chapel
899 Highway 15 South
Hutchinson, MN
Website:hantge.com
Service
Dobratz-Hantge Chapel
899 Highway 15 South
Hutchinson, MN
Website:hantge.com
Funeral Chapel
Dobratz-Hantge Funeral Chapel
899 Highway 15 South
Hutchinson, MN 55350
Phone:(320) 587-2128
Cemetery
Litchfield (Ripley) Cemetery
Hwy. 22
Litchfield, MN
Obituary
Nels Brynolf Allen Swanson was born in Litchfield, Minnesota, on February 14, 1954, to Edwin and Elsie (Kotila) Swanson, and grew up on the family farm north of Corvuso, Minnesota. He was the youngest of eight children. Nels graduated from Cosmos High School in 1972
Nels married Vicki Navratil at St. Joseph Catholic Church in Silver Lake, Minnesota, on November 8, 1975. They were married for 47 years and had two children, Eric and Colleen.
Nels worked as a commercial/industrial plumber most of his life, the majority of that with Local 15 out of Minneapolis, Minnesota. He was proud to have his Master Plumbers license and served as foreman for many projects – schools, waste water treatment plants, manufacturing facilities – throughout the state. He retired at 59.
Nels was kind, generous, and fiercely loyal. He was also private, determined, and stubborn at times. Nels could be found many summer days swimming and fishing off the pontoon with his grandsons, or giving rides on the garden tractor. He loved the color red; prided himself on always getting a good deal; and had rediscovered his love of riding motorcycle and went "touring" almost every week, weather permitting, with a friend. His Harley was bright yellow. Nels also loved to travel – both near and far. He and Vicki took more that 30 cruises, his favorites Alaska and Hawaii. He revisited both this past year.
Nels had a heart-attack in mid-December, which was followed by quadruple bypass surgery two weeks prior to his passing.
Nels is survived by his:
Wife, Vicki Swanson;
Children, Eric Swanson and his wife, Stephanie,
Colleen Swanson Willy and her husband, Gerald;
Grandsons, Kyle Andersen and Nathaniel Willy;
Mother-in-law, Charlotte Navratil and her significant other, Alan Moore;
Siblings, Grace Kaping, John Swanson and his wife, Jane, Miriam Rahn, and Margaret Davis;
Sisters-in-law, Linda Webb and her husband, Richard, Sandra Carlson, and Donna Swanson;
Many Nieces and Nephews.
Nels is preceded in death by his Parents, Edwin and Elsie Swanson; Siblings, Edwin Swanson and his wife, Myrta, Donald Swanson and his wife, Lynette, and Raymond Swanson; Brothers-in-law, Frank Kaping, David Rahn, and Glen Carlson; Father-in-law, Francis Navratil.