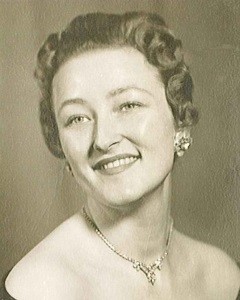 Service Information
Nona Torbert, age 79, of Hector, passed away Wednesday, March 04, 2015, at the Golden Living Center in Olivia.
A Memorial Service will be held Friday, April 10, 2015, at 11:00 A.M. at the United Methodist Church in Hector.
A Gathering of Family and Friends will be held for one hour prior to the service at the Church.
Burial will be held in the Vikor Lutheran Church Cemetery in Dovre Township, Kandiyohi County, rural Willmar, Minnesota.
Visitation/Gathering
United Methodist Church
300 2nd Street West
Hector, MN
Service
United Methodist Church
300 2nd Street West
Hector, MN
Funeral Chapel
Hughes-Hantge Funeral Chapel
311 Main Street S.
Hector, MN 55342
Phone:(320) 848-6297
Obituary
Nona Annette Torbert was born February 11, 1936, in Willmar, Minnesota, the daughter of Lars and Gladys (Stene) Olson.  She was baptized and confirmed in her faith at Vinje Lutheran Church in Willmar.  Nona received her education in Willmar, and graduated from the Willmar High School in 1955.  Prior to her marriage, she was on the staff of the West Central Daily Tribune, serving as Society Editor.
On December 30, 1960, Nona was united in marriage to Gary Torbert at the Eagle Lake Lutheran Church north of Willmar.  They lived in Hector, St. Paul, Glencoe, Dover, Delaware, and Salisbury, Maryland, before returning to Hector to help Gary with the Torbert family farm.  Their marriage was blessed with three children, Neal, Douglas, and Kimberly.  Nona mowed the farm lawn until the boys were big enough to do it.  She also had a big garden in the early farm years, and did canning of vegetables. 
Nona was a member of the United Methodist Church in Hector and the United Methodist Women.  She sang in the church and other local choirs.  She belonged to a kitchen band that performed in a variety of venues in the local area.   She was also a member of the Red Hat Society.
Nona had a gift for writing, and she had a long list of people to whom she wrote weekly.    She enjoyed watching the birds visit her bird feeders, playing cards, doing word finds and putting jigsaw puzzles together.  She was a collector, especially of antiques, and loved scouting garage sales to find them.    Nona was very proud and supportive of her children and grandchildren and enjoyed creating photo albums documenting their lives.   
Nona was also proud of her family history.  She was the great-great-granddaughter of Guri Endreson, who was recognized by the state for her heroic actions in Kandiyohi County in 1862.
Early Wednesday morning, March 4, 2015, Nona passed away at the Golden Living Center in Olivia, having reached the age of 79 years.  Blessed be her memory.
Nona is survived by her: Husband, Gary Torbert of Hector; Children: Neal Torbert of Fargo, North Dakota,  Douglas Torbert and his wife Tammy of Woodbury, and Kimberly Torbert of Bonita Springs, Florida;  
Grandchildren:  Adam Torbert, Natalie Torbert, Catherine Torbert, McKenzie Torbert, and Jack Torbert;
Brother, Charles Olson of Willmar; Brothers-in-law: Eugene Torbert and his wife Bobbi of Pfafftown, North Carolina, and Morris Torbert and his wife Sharon of Hawaii; other relatives, and friends.
Nona was preceded in death by her Parents, Sister-in-law Beatrice Olson, and Brother-in-law Arden Torbert.