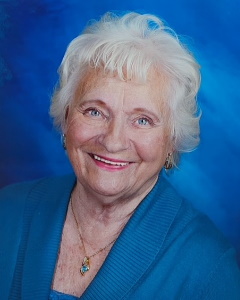 Service Information
Norma M. Gabrielson, age 92, of Paynesville, Minnesota, passed away on Sunday, October 23, 2022, at her home in Paynesville.
Memorial Service will be held Tuesday, November 1, 2022, at 11:00 A.M. at Paynesville Lutheran Church in Paynesville, with interment in Ripley Cemetery in Litchfield, Minnesota.
Gathering of Family and Friends will be held one hour prior to the service at the church.
Memorial Service will be livestreamed via the Paynesville Lutheran Church's website.
Visitation/Gathering
Paynesville Lutheran Church
657 Maple St.
Paynesville, MN
Stearns
Service
Paynesville Lutheran Church
657 Maple St.
Paynesville, MN
Stearns
Funeral Chapel
Hantge Funeral Chapel
100 First Street
Darwin, MN 55324
Phone:(320) 693-8710
Cemetery
Litchfield (Ripley) Cemetery
Hwy. 22
Litchfield, MN
Obituary
Norma Mae (Kohls) Gabrielson was born on December 28, 1929, at Hutchinson Community Hospital in Hutchinson, Minnesota. She was the daughter of Emil and Esther (Smith) Kohls. Norma was baptized as an infant and later confirmed in her faith as a youth on June 14, 1942, both at Acoma Lutheran Church in Cedar Mills Township, Minnesota. She received her education at District #54 until the 7th grade, then transferred to Litchfield, Minnesota, and was a graduate with the Litchfield High School class of 1947.
On January 11, 1948, Norma was united in marriage to George Gabrielson at Immanuel Lutheran Church in Acoma Township, McLeod County, Minnesota. Norma and George moved from their Lake Ripley home to their farm near Green Leaf Township, in 1958. Together they raised four children on the farm, Michael, Julie, Lori, and James. In 1977, Norma and George sold the farm and moved onto Lake Koronis in Paynesville, Minnesota. They shared 71 years of marriage before George passed away on November 19, 2019.
Norma kept herself busy over the years working for several businesses including 3M, a hardware store, other various retail stores, and being the bookkeeper for many years for Gabrielson Excavating, but she mostly worked out of her home. She had always dreamed of becoming an artist. In high school, she would make posters and draw fashion models and paper dolls. After studying with a few well-known artists such as Drew Jones, and Janice Beck, and traveling to Provence, France for a painting tour, Norma opened her own custom painting business. She could paint portraits, animals, landscapes, home sites, and anything in-between with charcoal, pastels, oils, and watercolors. Norma was a member of Paynesville Lutheran Church. She was also a member of First Lutheran Church in Litchfield for many years.
Norma enjoyed dancing, music, gardening, and painting. She loved sewing and opened her own drapery business which she ran out of her home sewing curtains, drapes, bedding, and even her own children's clothes. Norma especially enjoyed spending time with her family, grandchildren and friends.
Norma passed away on Sunday, October 23, 2022, at her home in Paynesville, at the age of 92 years.
Blessed be her memory.
Norma is survived by her:
Children, Julie Ledford and her husband, Bill of Anthem, AZ,
Lori Gabrielson of Minneapolis, MN,
James Gabrielson of Paynesville, MN;
Daughter-in-law, Julianna Gabrielson of Sauk Rapids, MN;
Grandchildren, Christopher Gabrielson and his wife, Sarah, Ryan Gabrielson, Holly Thiede and her husband, Will, Jon Gabrielson, Marina Ledford and her husband, Rouby, and Nicholas Gabrielson;
Great-Grandchildren, Hannah, Sophia, and Michael Gabrielson, Zachary and Tyler Gabrielson, Rhea, Rayna, and Rayla Abraham;
Many other relatives and friends.