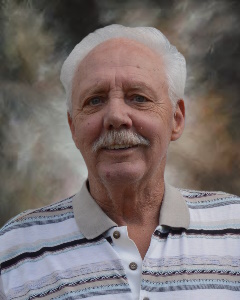 Service Information
Orville E. Dahlk Jr., age 79, of Cosmos, Minnesota, passed away on Sunday, September 3, 2023, at his home in Cosmos.
Private Family Service will be held.
Public Gathering of Family and Friends will be held on Saturday, September 9, 2023, from 2:00 to 4:00 P.M. at the Hughes-Hantge Funeral Chapel in Hector.
Private Family Burial will be in Cosmos Community Cemetery in Cosmos.
Military Honors by Beack-Thompson American Legion Post 126.
In lieu of flowers, memorials preferred to Litchfield Ecumen Hospice.
Visitation/Gathering
Hughes-Hantge Chapel
311 Main Street South
Hector, MN
Website:hughes@hantge.com
Funeral Chapel
Hughes-Hantge Funeral Chapel
311 Main Street S.
Hector, MN 55342
Phone:(320) 848-6297
Cemetery
Cosmos Community Cemetery
12966 545th Ave
Cosmos, MN
Obituary
Orville Eugene Dahlk Jr. was born on March 17, 1944, in Melville Township, Renville County, Minnesota. He was the son of Orville B. and Cecelia (Jungers) Dahlk. Orville was baptized as an infant and later confirmed in his faith as a youth, both at St. John's Catholic Church in Hector, Minnesota. He received his education in Cosmos, Minnesota, and was a graduate of the Cosmos High School Class of 1962. Orville furthered his education at Wadena Technical College, receiving his Electrician's Diploma.
He entered the active military service in the United States Navy on January 31, 1963 and served his country during the Vietnam War. He traveled the seas on the USS Mars. He achieved the rate of Electrician's Mate Second Class and received an Honorable Discharge on January 19, 1967, at U.S. Naval Station Treasure Island, San Francisco, California.
Orville was the proud owner of Wire Nut Electric from 1978 to 1981. From 1981 to 1990 he was employed by Quade Electric in Hutchinson. He continued his electrical passion for 16 years with the Electrician's Union 292, until retiring in 2006. Orville was a member of the American Legion Post 126 in Cosmos.
He always enjoyed having the TV channel ready to go when sports were on for the Minnesota Twins, Vikings, Timberwolves and Lynx. Regardless, if it was cheering in excitement or shaking his head in disbelief, he always knew after the game, he had his trustworthy Western shows to return back too. Being outdoors was another activity he truly loved; from fishing on the nearest lake, deer hunting on the family farm, or happily giving someone his fresh tomatoes and cucumbers from his garden. The happiness to watch his grandchildren's sporting events or a phone call to a family member/ friend will always be cherished by everyone. Connecting with friends at the local "watering holes" will have enough stories to last a lifetime, just ask anybody about the "Legendary O.D." they'll tell you. Remember, goodbyes are not forever. Goodbyes are not the end. They simply mean, I'll miss you, until we meet again. "Bye-Bye!"
"When The Road Looks Rough Ahead, Remember 'The Man Upstairs' And The Word Hope.
Hang Onto Both And 'Tough It Out."
-John Wayne
Orville passed away on Sunday afternoon, September 3rd 2023, at his home surrounded by his family, at the age of 79 years.
Forever Loved. Forever Missed. Blessed be his Memory.
Orville is survived by his:
Special Friend: Twyla Oachs of Cosmos;
Son: David Dahlk and his wife, Michele of Bird Island;
Daughter: Nicole Larson and her husband, Brad of Litchfield;
Grandchildren: Brittany Dahlk (Nashville, TN), Logan Dahlk (Maple Grove), Brianna (fiancé Hunter Petersen) Larson (St. Joseph), Jocelyn (Beau Brinkman) Larson (Litchfield), and Bradley Larson (Litchfield);
Sister: Diane Wehking and her husband, Eugene of Cosmos;
Nieces and Nephews: Lori and Steve Fank (Darwin), Chad and Lisa Wehking (Cosmos), Shelli and Shawn Moes (Litchfield); And many other relatives and friends.
Orville is preceded in death by his Parents, Orville and Cecelia Dahlk.