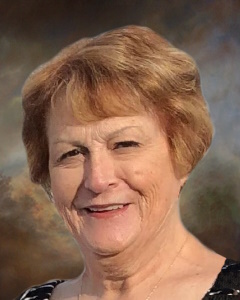 Service Information
Pamela A. Yost, age 76, of Hutchinson, Minnesota, passed away on July 13, 2023, peacefully in Fort Collins, Colorado, surrounded by her loving family.
Private Family Graveside Service will be held. 
Celebration of Life will be held Sunday, September 10, 2023, from 11:00-2:00 P.M., at Crow River Winery in Hutchinson, Minnesota. Family remarks will begin at 12:00 P.M.
Service
Crow River Winery
14848 MN-7
Hutchinson, MN
McLeod
Funeral Chapel
Dobratz-Hantge Funeral Chapel
899 Highway 15 South
Hutchinson, MN 55350
Phone:(320) 587-2128
Obituary
Pam was born on Nov. 16, 1946, in Madison, Wisconsin, to the late Paul and Harriet Eckman. Raised alongside her two brothers, Dr. James Eckman (Margot) and retired Colonel Paul Eckman (Lynn), she was deeply rooted in a family tradition of service, dedication, and compassion. The Eckman family moved to Minneapolis in 1954. Pam graduated as valedictorian with a dental hygiene degree from Normandale College. She married LeRoy Yost on Oct. 2, 1971, at the Fort Snelling Chapel, and they moved to Hutchinson that year. LeRoy Yost was appointed to the bench at the age of 31 and served as McLeod County's seated district judge for 32 years before suddenly passing on Jan. 31, 2003. Pam honored her late-husbands memory throughout her life. Pam dedicated her life to two her sons, attorney John Yost (Rachal Becker) of New Ulm and Joseph Yost, M.B.A. (Anne Carlson) of Loveland, Colorado and grandchildren Alexandra (Tyler) Birge and Andrew Davis.
Pam worked as a dental hygienist alongside Dr. Lyke, Dr. Gillard, and Dr. Flinn. She was an active participant in local charities within the Hutchinson community; Hutchinson City recycling programs, The League of Women Voters, Parent Teacher Organizations, McLeod County Historical Society and Museum, Meals on Wheels, and the Dental Hygiene Association.
Pam's open heart, infectious laughter and unwavering support made her a cherished friend to many. She was a beloved member of the local bridge club and birthday club. Her quick wit and competitive spirit made her a treasured participant in these groups.
The passing of Pamela Ann Yost leaves a void in our hearts, but her legacy will continue to inspire, and her memory will forever be treasured.