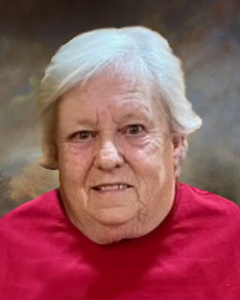 Service Information
Patricia "Patty" Ann Albrecht, age 68, of Glencoe, Minnesota, passed away at her home on Monday, February 6, 2023.
Gathering of Family & Friends will be held Friday, February 17, 2023, from 4:00 – 7:00 P.M. at the Johnson-McBride Funeral Chapel in Glencoe, Minnesota.
Visitation/Gathering
Johnson-McBride Funeral Chapel
1222 Hennepin Avenue
Glencoe, MN
Website:hantge.com
Funeral Chapel
Johnson-McBride Funeral Chapel
1222 Hennepin Avenue
Glencoe, MN 55336
Phone:(320) 864-3737
Obituary
Patricia "Patty" Ann Albrecht was born on June 25, 1954, in Madelia, Minnesota. She was the daughter of Patrick and Gloris (Jensen) Ogle. Patty was baptized as an infant and later confirmed as a youth in her Catholic Faith. She received her elementary education at the St. Pius X Catholic School in Glencoe, Minnesota, and at the Holy Family Catholic School in Sauk Centre, Minnesota. She received her junior high education at St. Mary's Catholic School in Melrose, Minnesota. Her family moved back to Glencoe and she graduated from Glencoe High School with the class of 1972.
On August 12, 1972, Patty was united in marriage to Lyle Albrecht at the Church of St. Pius X in Glencoe, Minnesota. The couple made their home in Glencoe. The couple's marriage was blessed with two children, Joann and John. They shared more than 50 years of marriage together.
Patty was employed as a Phlebotomist and a Nursing Assistant at Glencoe Regional Health Services for about 10 years. She worked various other jobs throughout the years, including Barnum Rexall Drug, Snyder's United Mailing, Young America Corp, Coborn's Grocery Store, and PJ's How 2 Spirits.
Patty was a talent in the kitchen, she was especially known for her famous potato salad and her red and green chocolate chip cookies. She enjoyed cross-stitch embroidery, crocheting, and maintaining her gardens. Spending time and caring for her grandchildren was something she truly cherished.
Patty passed away on February 6, 2023, at her home in Glencoe, Minnesota at the age of 68 years. Blessed be her memory.
Patty is survived by
Husband, Lyle Albrecht of Glencoe, MN;
Children, Joann Dammann and her husband, Ryan, of Waconia, MN, John Albrecht and his wife, Holly, of Glencoe, MN;
Grandchildren, Olivia Dammann, Alyssa Dammann, Ella Dammann, Marsadies Albrecht, Kendyl Albrecht, Logan Albrecht;
Siblings, Sandy Raduenz, Michael Ogle, Bradley Ogle;
Nieces, Nephews, other relatives, and friends.
Patty is preceded in death by her parents, Patrick and Gloris Ogle; Father-in-law and Mother-in-law, Howard and Anna Mae Albrecht; Brother, Steven Ogle; Grandson, Benjamin Dammann.