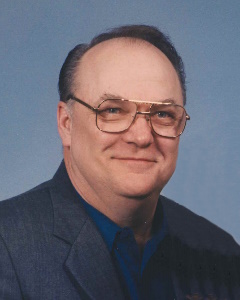 Service Information
Paul F. Baumgartner, age 77, of Hutchinson, Minnesota, passed away on Friday, March 10, 2023, at his home.
Gathering of Family and Friends will be held on Wednesday, March 15, 2023, from 11:00 A.M. to 3:00 P.M. at the VFW Post #906 in Hutchinson.
Visitation/Gathering
VFW Post 906
247 1st Avenue SE
Hutchinson, MN
McLeod
Funeral Chapel
Dobratz-Hantge Funeral Chapel
899 Highway 15 South
Hutchinson, MN 55350
Phone:(320) 587-2128
Cemetery
Peace Lutheran Cemetery (Hutchinson)
205th Drive
Hutchinson, MN
Obituary
Paul Francis Baumgartner was born on October 18, 1945, in Bird Island, Minnesota. He was the son of Clem and Margaret (Gabriel) Baumgartner. He received his education in Bird Island.
On March 24, 1966, Paul was united in marriage to Linda Schmidt in Watertown, South Dakota. This marriage was blessed with two children, Paula Inselmann and Dean Baumgartner, and step-son, Todd Schmidt. Paul was also blessed with three grandchildren, Daniel and Zachary Inselmann, and Nekoe Baumgartner.
Paul and Linda resided in Hutchinson for the entire 47 years of their marriage until the passing of Linda on October 4, 2013. Paul was employed as a machinist at several companies and lastly at Hutchinson Technologies Inc. He then went to school for upholstery and opened his own business until 2017, when he retired.
Paul was a member of Gopher Campfire Conservation Club in Hutchinson.
Paul enjoyed camping, fishing, hunting, cribbage, and playing Buck and Sheepshead with his family. He especially enjoyed spending time with his family, grandchildren and friends.
Paul passed away on Friday, March 10, 2023, at his home in Hutchinson, at the age of 77 years.
Blessed be his memory.
Paul is survived by his:
Daughter, Paula Inselmann and her husband, Doug of Hutchinson, MN;
Son, Dean Baumgartner and his wife, Viki of Marysville, OH;
Step-son, Todd Schmidt of Hutchinson, MN,
Grandchildren, Daniel Inselman and his wife, Heather of De Moines, IA,
Zachary Inselmann of Hutchinson, MN,
Nekoe Baumgartner of Columbus, OH;
Special Friend, Linda Ortloff of Hutchinson, MN;
Siblings, Jeri Rotzien and her husband, Joe,
Ronald Baumgartner,
Agnes Bonnema and her husband, Wayne,
Joseph Baumgartner and his wife, Carol,
Margie Freitag and her husband, Roger,
Mary Stiel and her husband Bob,
Gloria Elfering and her husband, Steve,
Lee Roy Baumgartner and his wife, Shar,
Fred Baumgartner and his wife, Cheryl,
Janice Tilby and her husband, Brian,
Kathy Bennett and her husband, Jim;
Many other relatives and friends.
Paul is preceded in death by his Parents, Clem and Margaret Baumgartner; Wife, Linda Baumgartner; Brothers, William Ingalls, Larry Baumgartner, Jeffrey Baumgartner; Sister, Shirley Baumgartner; Grandson, Korbin Baumgartner.