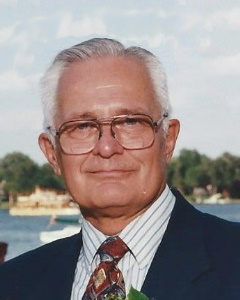 Service Information
Paul H. Anderson, age 81, of Hutchinson, Minnesota, passed away on Thursday, January 6, 2022, at Harmony River Living Center in Hutchinson, Minnesota.
Funeral Chapel
Dobratz-Hantge Funeral Chapel
899 Highway 15 South
Hutchinson, MN 55350
Phone:(320) 587-2128
Obituary
Paul Howard Anderson passed away at the age of 81. He leaves behind his wife and sweetheart of 60 years Patricia, two children Gregory Anderson (Joy Beers) his favorite son and Denise Hanson (Jerad Heintz) his favorite daughter, his three granddaughters- his favorite Anna Lund (Justin Lund), his number one Emily Hanson (Austin Maurer), and Morgan Heintz and his most favorite great granddaughter Margaret (Maggie) Lund. He is also survived by his sister and brothers as well as countless other family members.
Paul was Minnesota raised, growing up in Ramsey County. After high school he joined the Navy for 4 years as an Aviation Technician. He flew on a Super Constellation aircraft. After discharging from the Navy, he started college at the University of MN and received a Junior Business Administration certificate, however, took a break due to raising his children. After his children were out of the house he returned and graduated from Augsburg with a Business degree while working full time. He worked at Control Data for over 30 years as a Program Manager. After leaving Control Data he went on to be a state drivers examiner for the state of MN for 10 years and retired on Lake Ida in Alexandria. He loved to spend time fishing and swimming with family on the lake. Paul always enjoyed watching the Vikings play football, golfing, boating around with his friends and family, as well as, working in his wood shop. Over the years, he helped his daughter and granddaughters with any and every project they wanted.
In 2009, he made Hutchinson his permanent home with his wife and beloved dog, Sasha, to be closer to his favorite and number one granddaughters. From then on, he enjoyed collecting countless golf balls that would come wandering into his yard, taking Sasha on walks, and spreading cheer wherever he went. Paul was always there to help out his granddaughters, Anna and Emily, with homework, school activities, and whatever else came up.
He spent his last days at Harmony River with family around him.
He will be missed however his family knows he is no longer suffering, and he is watching over them as their guardian angel. We love you and we know you love us more!