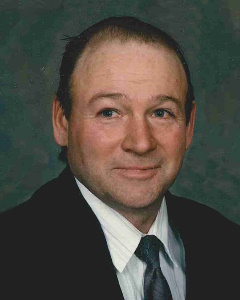 Service Information
Ralph John Graham Jr., age 82, of Green Isle, Minnesota, passed away Tuesday, May 30, 2023, at his home.
Mass of Christian Burial will be held Thursday, June 8, 2023, 11:00 A.M., at St. Brendan Church in Green Isle, Minnesota, with interment at the church cemetery.
Visitation will be held Wednesday, June 7, 2023, from 5:00 – 8:00 P.M., at the Paul-McBride Funeral Chapel in Norwood Young America. A prayer service will be held at 5:00 P.M. Visitation will continue one hour prior to the service at the church on Thursday.
Visitation/Gathering
Paul-McBride Chapel
218 Hill Street W
Norwood Young America, MN
Website:hantge.com
Service
St. Brendan Church
221 McGrann St.
Green Isle, MN
Sibley
Funeral Chapel
Paul-McBride Funeral Chapel
218 Hill Street W
Norwood - Young America, MN 55368
Phone:(952) 467-3281
Obituary
Ralph John Graham Jr. was born on June 25, 1940, in St. Peter, Minnesota.  He was the son of Ralph Sr. and Mildred  (Burns) Graham.  Ralph received the sacraments of baptism, first communion, and confirmation at the St. Brendan Catholic Church in Green Isle. He received his education in Henderson and graduated with the Henderson High School class of 1958.
On June 27, 1964, Ralph was united in marriage to Helen Norman at St. Joseph's Catholic Church in Henderson, Minnesota.  Ralph and Helen made their home in rural Green Isle.  Their marriage was blessed with three children, Susan, Lisa, and Dan. Ralph and Helen shared over 42 amazing years of marriage until Helen passed away on June 20, 2007.
Upon graduating from high school, he ventured into plumbing and heating with Francis O'Brien as his mentor, who owned and operated O'Brien Plumbing and Heating in Le Sueur, MN. As Ralph gathered the knowledge and wisdom he ventured into his own business, Graham Plumbing and Heating which he ran from his home until he retired. Ralph was a hardworking farmer who loved his Hereford cattle in rural Green Isle. He loved being a farmer and shared his passion for farming with his family. He was a faithful member of St. Brendan Catholic Church in Green Isle. Ralph also served as a member of the Henderson School Board for a number of years.
Ralph enjoyed farming and driving the countryside to check out the crops, you would see him often doing his routine trips around the neighborhood. Ralph looked forward to spending time with his family and socializing with his friends.
Ralph passed away on Tuesday, May 30, 2023, surrounded by his family, at his home in rural Green Isle, Minnesota, at the age of 82 years.
Blessed be his memory.
Ralph is survived by his:
Children,   Susan Graham of Green Isle, MN,
                  Lisa Flannery and her husband, David, of Hamburg, MN,
                  Dan Graham and his wife, Tammi, of Henderson, MN;
Grandchildren, Miranda Flannery and her fiancé, Travis Yockey, Jared Flannery, Lucas Graham and his wife Julia, Lance Graham;
1 Great-grandchild on the way;
Sister, Kathleen Nye;
Sisters-in-law, Rita Hill, and Pat Norman;
Many other relatives and Friends.
Ralph was preceded in death by his wife, Helen Graham; Parents, Ralph Sr. and Mildred Graham; Brothers-in-law, Charles Nye, Harold Hill, George Norman, Milton Norman; Sister-in-law, Marilyn Norman.