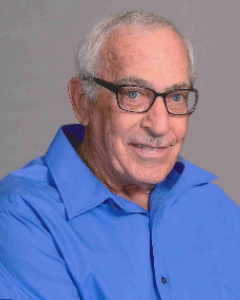 Service Information
Ralph S. Bulau, age 80, of Glencoe, Minnesota, passed away on Saturday, January 21, 2023, at GlenFields Living with Care in Glencoe.
Funeral Service will be held Thursday, January 26, 2023, 11:00 A.M., at First Evangelical Lutheran Church in Glencoe, with interment following at the church cemetery in Glencoe.
Visitation will be held Wednesday, January 25, 2023, from 4:00 – 7:00 P.M. at the Johnson-McBride Funeral Chapel in Glencoe, and will continue one hour prior to the service at the church.
Visitation/Gathering
Johnson-McBride Funeral Chapel
1222 Hennepin Avenue
Glencoe, MN
Website:hantge.com
Service
First Evangelical Lutheran Church
925 13th Street E
Glencoe, MN
Funeral Chapel
Johnson-McBride Funeral Chapel
1222 Hennepin Avenue
Glencoe, MN 55336
Phone:(320) 864-3737
Cemetery
First Lutheran Cemetery (Glencoe)
Glencoe, MN
Obituary
Ralph Stanley Bulau was born on August 25, 1942, in Lac Qui Parle, Minnesota. He was the son of Edwin and Iona (Milbrandt) Bulau. He was baptized on September 21, 1943, and later confirmed in his faith on May 20, 1956, both at Grace Lutheran Church in Brownton, Minnesota by Pastor H. S. Frank. Ralph attended the Brownton School District and graduated from Brownton High School with the class of 1960.
On September 7, 1963, Ralph was united in marriage to Judith "Judy" Rannow by Pastor Reuben Meissner at First Evangelical Lutheran Church in Glencoe, Minnesota. The couple made their home in Glencoe. Ralph and Judy's marriage was blessed with three children, Sheila, Michelle, and Jason. The couple was blessed to share over 59 years of marriage together.
Ralph was employed at Green Giant in Glencoe, Glencoe Manufacturing, Green Isle Manufacturing, and Lester's Building Systems, LLC in Lester Prairie during his lifetime.
Ralph's faith in the Lord was very important to him, and he was an active member of First Evangelical Lutheran Church in Glencoe, Minnesota for 59 years, and served as an usher for many of those years. Ralph also served on the First Lutheran school board for a number of years as well.   
Ralph enjoyed spending time outdoors hunting geese and deer, as well as caring for and maintaining his vegetable gardens and flower beds. He loved to tell stories about his McKenzie River Fishing trip and about all the big fish he took home. He loved to bowl, play cards, and watch all sports on television. Ralph greatly cherished spending time with his family and was always at his grandchildren's and great-grandchildren's sporting events. He was always willing to lend a helping hand to anyone who asked and was so very proud of them all.
Ralph passed away on January 21, 2023, at GlenFields Living With Care in Glencoe, Minnesota at the age of 80 years. Blessed be his memory.
Ralph is survived by
Wife, Judy Bulau of Glencoe, MN;
Children, Sheila (Darcy) Husted of Hutchinson, MN,
                Michelle (Don) Ide of Glencoe, MN,
                Jason (Muoi Hunyh) Bulau of Norwood, MN;
Brothers, Howard (Paula) Bulau, Les (Mary) Bulau, Doug (significant other, Becky) Bulau;
Sister, Barbara (Gene) Bahr;  
Grandchildren, Josh (Patty) Liestman, Ashley Liestman, Brianna (Kurtis Lindee) Giese, Mikayla Husted, Nicole Manteuffel, Alex Ide, Alexus Bulau;
Great-grandchildren, Calvin Liestman, Jonathan Liestman, Elijah Liestman, Adan Cortez, Aryanna Cortez, Kayge Lindee, and Draxton Lindee;
Great-great-granddaughter due in March;
Brother-in-law, Bobby (Sandy) Rannow;
Sister-in-law, Bonnie (Grant) Schuette;
Nieces, Nephews, other relatives, and friends.
Ralph is preceded in death by his parents, Edwin and Iona Bulau; Parents-in-law, Herman and Viola Rannow.