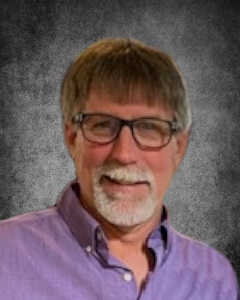 Service Information
Randy C. Lange, husband of Amy, age 61, of Hutchinson, Minnesota, passed away on Tuesday, October 24, 2023, at his home in Hutchinson.
Funeral Service will be held Monday, October 30, 2023, 1:00 P.M., at Faith Lutheran Church in Hutchinson, with interment in Oakland Cemetery in Hutchinson.
Visitation will be held Sunday, October 29, 2023, from 4:00-7:00 P.M., at Dobratz-Hantge Funeral Chapel in Hutchinson and will continue one hour prior to the service at the church.
Memorials Preferred.
Visitation/Gathering
Dobratz-Hantge Chapel
899 Highway 15 South
Hutchinson, MN
Website:hantge.com
Service
Faith Lutheran Church
335 Main Street S
Hutchinson, MN
Funeral Chapel
Dobratz-Hantge Funeral Chapel
899 Highway 15 South
Hutchinson, MN 55350
Phone:(320) 587-2128
Cemetery
Oakland Cemetery
805 Hwy 15 South
Hutchinson, MN
Obituary
Randy Charles Lange was born on July 6, 1962, in Olivia, Minnesota. He was the son of Arvid and Dorothy (Hicks) Lange. Randy was baptized as an infant and confirmed in his faith as a youth, both at First Lutheran Church in Hector, Minnesota. He received his education in Hector and was a graduate of Hector High School Class of 1980. He continued his education at Willmar Area Vocational Technical Institute studying auto body and then began his long career in this profession. Randy served on the Stewart Fire Department for 12 years.
Randy had a passion for all things auto and was very meticulous about his work. Randy was employed at Minnesota Inboard Watersports for 22 years and was the sole senior fiberglass and gel coat restoration technician. Those who knew Randy well, knew he was devoted to his customers. Since 1990, Randy also maintained his own business, painting at his shop in Stewart for many of his friends, family and others. Randy was our first distress call, and he was always there for the challenge and mostly the story of what happened.
Randy had a real connection with music and could tell you almost anything about a singer, song or name that tune. Randy was a big fan of talk radio and was up on all current and historic events. If asked, he was happy to share his knowledge and opinion!
Randy had three children with his first marriage. Brett, Drew and Tate began the center of his life and brought him great happiness. It's been said that Randy could still beat them in shooting baskets; he was a legend in his own mind! The circle became complete when he met Amy Erdman in 2000. On March 16, 2012, Randy was united in marriage to Amy at the Ocean Blue in Punta Cana, Dominican Republic. Randy and Amy resided in Hutchinson, Minnesota and shared 11 years of marriage.
Randy and Amy had many shared interests. Camping was where it all began with NASCAR races in Michigan, Kansas City and Iowa; drag races in Las Vegas and Brainerd; later with family in Lanesboro and in Alexandria. Summer also brought enjoyment in motorcycling with family and friends with trips to Colorado, Michigan, Missouri, South Dakota, Tennessee Tail of the Dragon, Wisconsin, and the dreaded metal bridge in Iowa. Winter included snowmobiling with the guys and Amy. Randy was always in for a road trip and a "bite to eat". Though Randy liked spending time with friends, he loved visiting breweries with his wife and a favorite was in Perham, Minnesota, Disgruntled: "Grumpy is Good", cheers to Randy!
Randy passed away peacefully at his home surrounded by his family in Hutchinson on Tuesday, October 24, 2023, at the age of 61. We were honored to call him husband, father, grandfather, brother, son, uncle and friend, and we will miss him dearly. Blessed be his memory.
Randy is survived by his:
Wife, Amy Lange;
Son, Drew Lange, his wife Elizabeth and Grandson, Marchal;
Son, Tate Lange, his fiancé Hannah;
Brother, Keith Lange, his wife Lynn and daughters, Nicole and Kacie and their families;
Twin Brother, Ronny Lange, his special friend Sandy Walker;
Mother, Dorothy Zenner;
Father-In-Law, Wendell Erdman, his wife Joy;
Brothers-In-Law, Ryan Erdman, his wife Sarah, Josh Erdman, his wife, Diane and children, Caleb, Nora and Selah;
Many Other Relatives and Special Friends.
Randy is preceded in death by his Grandparents, Roy and LaVern Lange, Temple and Eleanor Hicks; Father, Arvid Lange; Mother-In-Law, Beverly Erdman; and Son, Brett Lange.