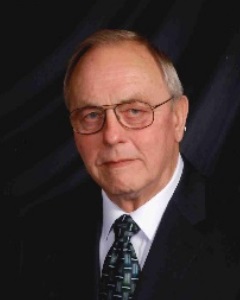 Service Information
Raymond "Ted" Pinske, age 81, of Gaylord passed away Monday, September 12, 2022, at HCMC in Minneapolis.
Funeral Service will be Monday, September 19, 2022, 11:00 A.M. at the United Church of Christ in Gaylord with interment on Tuesday, September 20, 2022, 1:30 P.M. at the Gaylord City Cemetery.
Visitation is Sunday, September 18, 2022, from 4:00 P.M.-7:00 P.M. at the Egesdal Funeral Home in Gaylord. A Masonic Service will be at 7:00 P.M. on Sunday. Visitation will continue one hour prior to the service at the church on Monday.
Memorials preferred to The Michael J. Fox Foundation, P.O. Box 5014, Hagerstown, MD, 21741-5014 or go to https://www.michaeljfox.org/donate
Visitation/Gathering
Egesdal Funeral Home
74 Main Avenue
Gaylord, MN
Website:hantge.com
Service
United Church of Christ
318 4th Street
Gaylord, MN
Funeral Chapel
Egesdal Funeral Home
74 Main Avenue
Gaylord, MN 55334
Phone:(507) 237-2388
Cemetery
Gaylord Municipal (Gaylord)
Half mile south of Gaylord
Gaylord, MN
Obituary
Raymond Theodore "Ted" Pinske was born on September 3, 1941, in Gaylord, Minnesota. He was the youngest child of George and Marcella "Sally" Pinske. Ted was baptized as an infant at the Church of St Willibrord's in Gibbon and was later confirmed in his faith as a youth at St. Michael's Catholic Church in Gaylord. He received his education in Gaylord and was a graduate of the Gaylord High School Class of 1959. Ted also attended Mankato State College.
On October 14, 1960, Ted entered active military service and served his country in the United States Army in Germany. He loved his time serving in Germany and the people who served with him. He talked about this experience throughout his life and had many lifelong friends that he met during this time. Ted received the Expert (Rifle M-14) Medal. Ted was Honorably Discharged on September 18, 1963, having achieved the rank of SP4. 
In 1967, Ted married Judith Grack at United Church of Christ in Gaylord. They were married more than 23 years and resided in Gaylord until Judy's death in 1991. They had two children, Kelly and Jason.
In 1995, Ted married Patricia Cook in Madison Lake, Minnesota. Ted and Pat shared 16 years of marriage before Pat passed away in 2012.
Ted worked his entire career at RCM and then SEH in Gaylord as a Civil Engineering Tech before retiring. He loved his job and especially loved training new techs as they joined the company. He was a member of the United Church of Christ in Gaylord since his marriage with Judy and continued to attend faithfully even as his health was fading. He volunteered whenever he could at the church and loved attending fellowship and coffee hours as much as possible. He was a great baker who loved trying new recipes and especially loved bringing the things he baked to share with others at church.
Ted joined the Masonic Lodge in 1983 and was an active member until his death. In 2012, he earned the prestigious Hiram award for outstanding service to Freemasonry.  He also spent time as a Shriner and enjoyed volunteering with that organization for several years.
Ted loved history and museums, especially military museums, and would visit every museum he could find. He also loved woodworking, fishing and travel. He took many trips in his life including several trips to Europe and winter trips to Texas. He loved to meet new people and see new things whenever possible. He cherished the time he spent with his family, especially his children and grandchildren. He loved all family gatherings and talked often about large gatherings he had attended with his parents, siblings, nieces and nephews.
Ted passed away on Monday, September 12, 2022, at HCMC in Minneapolis at the age of 81 years. Blessed be his memory.
Ted is survived by his:
Children,               Kelly Hickles and her husband, James of Davenport, IA, and
                                Jason Pinske and his wife, Linda of Maple Grove, MN;
Step Children,       Scott Schmidt of Gaylord, MN,
                                Michael Schmidt and his wife, Jennifer of Bailey, CO,
                                Lisa Stadler and her husband, Mark of Cleveland, MN, and
                                Willy Schmidt Gaylord, MN;
Grandchildren, Jaxon Pinske and Edith Pinske;
Step Grandchildren, Jaleesa, Bailey, Otis, Georgia, Caitlin, Josi, Kylee and Willow;
Sister, Elizabeth "Betty" Herrmann and her husband, Lowell of Norwood Young America, MN;
Nieces, nephews, other relatives and friends.
Ted was preceded in death by his Parents, George and Sally Pinske; Wife, Judy Pinske; Wife, Pat Pinske; Sisters, Carol and Harlan Bakke and Ramona and Charles Luebke; Brothers, Joseph Pinske and Donovan and Georgia Pinske.