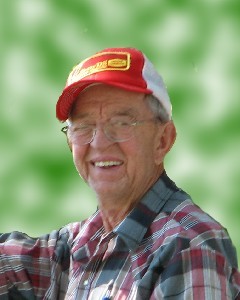 Service Information
Raymond Schweiss, 79, passed away peacefully Saturday, July 18, 2015, on the farm where he was born and lived all his life.
A Polka Mass of Christian Burial will be Thursday, July 23rd, 10:30 A.M. at St. Andrew's Catholic Church in Fairfax with interment in the church cemetery.
Evening Prayer will be Wednesday, July 22nd, at 5:00 P.M. followed by Visitation until 8:00 P.M. at the Hauser-Hantge Funeral Chapel in Fairfax. Visitation will continue one hour prior to the service at the funeral chapel on Thursday.
Military Honors by the Fairfax Honor Guard.
Visitation/Gathering
Hauser-Hantge Chapel
601 South Park Street
Fairfax, MN
Website:hantge.com
Service
St. Andrew's Catholic Church
15 SE 1st Street
Fairfax, MN
Funeral Chapel
Hauser-Hantge Funeral Chapel
601 South Park Street
Fairfax, MN 55332
Phone:(507) 426-7274
Cemetery
St. Andrews Catholic Cemetery (Cairo Twp)
Cairo Township, rural Fairfax, Renville County, MN
Fairfax, MN
Obituary
Raymond William Schweiss was born on January 17, 1936, on the family farm in Wellington Township, Renville County, Minnesota, the son of William and Anna (Beck) Schweiss. He went to school at St. Andrew's Catholic School in Fairfax, where he was baptized and received first Holy Communion and the sacrament of Confirmation. He attended St. Andrew's School through 8th grade, and then began his life-long passion of farming. 
Raymond served his country as a mechanic in the US Army, and on August 26, 1959, he married the love of his life, Elizabeth "Diane" Hager while on military leave. He was honorably discharged in 1960 and then Ray and Diane returned to the family farm. Over the years, in addition to crop farming with his brother, Francis, he also raised dairy cows, farrow-to-finish hogs, goats, chickens, donkey, 5 different dogs named "Louie", alpacas and peacocks.  Ray served on his local Township Board, Catholic Aid Association, St. Joseph's Society, American Legion, was on the School Board for St. Andrews Catholic Church, a church usher and was a Fourth Degree Knights of Columbus. In addition to farming his own land, around his retirement years, Ray also drove pea and sweet corn combine for Seneca Foods.
In Ray's free time, he was a long-time card player, a pretty darn good golfer, excellent polka dancer, a patient fisherman, avid asparagus harvester, pocket-gopher trapper, wood worker, bird house maker, black walnut cracker, gator driver extraordinaire, mean bean-bag tosser and wink instructor. Even in his final days, he was asking his great grandchildren "can you wink" and showed them how it was done. 
Raymond passed away peacefully on Saturday, July 18, 2015, on the farm where he was born and lived all his life at the age of 79 years. Blessed be his memory.
Raymond is survived by his:
Wife,               E. Diane (Hager) Schweiss of Hector, MN;
Children, Stasia and her husband John Kent; Phyliss and her husband Ted Hajnasiewicz; Carmen and her husband Tim Gilsrud, Raymond Schweiss Jr. and his wife Cathy (Lehar); June and her husband Don Webb; and Logan and his wife Lynn "Tork" (Berkner);
18 Grandchildren;
7 Great-Grandchildren;
Siblings, Francis & Mary "Kay" Schweiss, Mary (Schweiss) & Marlyn Moldan, Edward & Linda Schweiss, and Elizabeth "Toots" (Schweiss) & Gilbert Varland; 
Nieces, Nephews, other relatives and friends.
Raymond was preceded in death by his Parents, William Schweiss and Anna (Beck) Schweiss, his mother-in-law and father-in-law, Logan Hager and Anastasia (Templin) Hager, and several aunts and uncles.