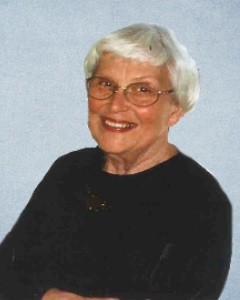 Service Information
Reba Amy Radtke, age 90, of Hutchinson, Minnesota passed away Monday, October 3, 2016, at Harmony River Living Center in Hutchinson.
Funeral Services will be held Saturday, October 8, 2016, at 11:00 A.M. at Peace Lutheran Church in Hutchinson, with interment in Oakland Cemetery.
Visitation will be held Friday, October 7, 2016 from 4:00 – 7:00 P.M.  and will continue on Saturday from 8:00 – 11:00 A.M. ALL at the church.
**Memorials Preferred**
Arrangements are with the Dobratz-Hantge Funeral Chapel in Hutchinson.
Visitation/Gathering
Peace Lutheran Church
400 Franklin Street S
Hutchinson, MN
Service
Peace Lutheran Church
400 Franklin Street S
Hutchinson, MN
Funeral Chapel
Dobratz-Hantge Funeral Chapel
899 Highway 15 South
Hutchinson, MN 55350
Phone:(320) 587-2128
Cemetery
Oakland Cemetery
805 Hwy 15 South
Hutchinson, MN
Obituary
Reba Amy Radtke was born on May 10, 1926, in Lead, South Dakota. She was the daughter of Edward and Nancy Amy (Jones) Norman. Reba was baptized as an infant in October of 1926, by Rev. John Lucas in the Methodist Church in Lead and later renewed her baptism by immersion in the Jordan River, Israel, in 1985.  She was confirmed in her faith as an adult on April 14, 1946, by Rev. Arthur Koehler at Peace Lutheran Church in Hutchinson, Minnesota.  She received her elementary & high school education in Lead, Keystone, and Deadwood South Dakota, and graduated from Greenville, Texas High School Class of 1943. She furthered her education at Texas State College for Women (TSCW) in Fort Worth, Texas,  Kahler School of Nursing in Rochester, Minnesota and later at Technical Schools in Minnesota  with interests in the Medical, Nursing, Sociology and Communication fields.
On August 20, 1945, Reba was united in marriage to Leander "Lee" H. Radtke at Peace Lutheran Church in Hutchinson.  This marriage was blessed with four children, Nancy, Linda, Debra, and Norman. After the wedding, Reba and Lee briefly moved back to California for Lee's military  re-assignment & discharge and three months later returned to Hutchinson where they lived out the remainder of their lives. Reba and Lee shared 56 years of marriage until Lee passed away on May 29, 2002.
Reba was employed at Alrick's and Braun's retail stores and then as a medical secretary at the Hutchinson Medical Center from 1964-1973.  From 1973-1974, she worked for the Hutchinson Community Hospital (now Hutchinson Health) as the Administrative Secretary of the Mental Health Unit.  She then worked at the office of Kenneth H Peterson, M.D. from 1974-1985.  She retired in 1985.
Reba was an active member of Peace Lutheran Church where she was a long time member of the Dorcas Club (served as President from 1962-64), a member of the Evangelism Committee from1988-1994 (served as Chairman from 1989-1994), served on the Church Council (7 years), Staff and Steering Committee (6 years-secretary for 5 years), Memorial Committee (3 years- secretary for 2 years), Lydia Prayer Chain member from 1976 to present along with numerous Bible studies including the Purpose Driven Church committee and coordinator for the Alpha Series.  She also served as secretary for the Facilities Committee and the Art Committee for Prince of Peace Senior Living, and Peace Place. She and Lee also attended the Crusillo Retreat weekends and both served on several teams.
She was a member of Minnesota Family Council (since 1983), Secretary for the 8-Day Lundstrom Crusade, Lutheran Discipleship Ministry Team (1975-1986), active in Pro-Life Ministries, co-founder of the Lakettes Project Group, 4-H Leader for the Bear Lake Beavers and had a long time interest in politics and worked with the McLeod County Republicans for many years serving as Chairwoman from 1995-2001, as well as being a delegate for many conventions. She served as a Hospice Volunteer for 10 years being a member of the first training class in 1986. She participated in the SAIL (Senior Agenda for Independent Living), and the Task Force for Maternal and Child Health.   In 1991, she was honored as Women of the Year.
Reba enjoyed her numerous faith fellowship groups, reading, writing & correspondence, cross-country skiing, canoeing and camping.  Reba loved to travel and some of her and Lee's favorite places were Israel and India. Reba and Lee loved to hike and hiked to the bottom of the Grand Canyon (and out again!), climbed Broken Top in Oregon, and celebrated their 40th wedding anniversary climbing Mount Sinai in Israel. She especially enjoyed spending time with her family, grandchildren and friends.
When Reba needed help with her daily care she became a resident at Harmony River Living Center in Hutchinson on February 9, 2015.  Reba passed away on Monday, October 3, 2016, at Harmony River Living Center, at the age of 90 years.  She had a Full Life, Well Lived!  Blessed be her memory.
Reba is survived by her:
4 Children: Nancy Marth and her husband, Don of Lonsdale,MN,
                      Linda Karkhoff and her husband, Jim of Owatonna, MN,
                      Debra Miller of Isle, MN,
                      Norman Radtke and his wife, Faye of Chaska,MN;
12 Grandchildren: Kristi Eldredge (Steve); Julie Moreau (Joe); Matt Marth (Lisa); Darin Marth (Patti); Jodelle Geronsin; Joshua Karkhoff (Carolyn); Aaron Karkhoff; Amanda Moskowitz (Jeff); Jonathan Miller (Deanna); Melissa Klang (Josh); Daniel Radtke (Chance); Thomas Radtke; 
19 Great Grandchildren: Yvonne and Alec LeMieux; Rachael Vosejpka, Sara Moreau; Brian (Sariah), Brandon, and Juliette Marth; Jordan and Lauren Marth; Blake and Nicholas Geronsin; Joshua J and Katlynn Karkhoff;  Alyce and Jacob Moskowitz; Oliver and Finley Miller; Everett Klang; Chaige Baker;
 2 Great- Great Grandchildren:  Zoe and Guinevere Marth;
Nieces, Nephews and many other relatives and friends.
Reba is preceded in death by her Parents, Edward and Nancy AmyNorman; Husband, Leander Radtke; Brother, Charles Norman; Infant Granddaughter, Amy Radtke; Great Granddaughters, Catlan James  and  Abigail James (in infancy).