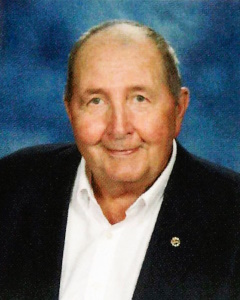 Service Information
Richard "Dick" Navara, age 81, of Stewart, Minnesota, passed away on Wednesday, October 11, 2023, at Woodstone Senior Living in Hutchinson, Minnesota.
Mass of Christian Burial will be held on Monday, October 23, 2023, at 11:00 A.M. at St. Boniface Catholic Church in Stewart, with interment in the church cemetery.
Gathering of Family and Friends will be held one hour prior to the service at the church.
Arrangements are with Dobratz-Hantge Funeral Chapel in Hutchinson.
Visitation/Gathering
St. Boniface Catholic Church
551 Main Street
Stewart, MN
Service
St. Boniface Catholic Church
551 Main Street
Stewart, MN
Funeral Chapel
Dobratz-Hantge Funeral Chapel
899 Highway 15 South
Hutchinson, MN 55350
Phone:(320) 587-2128
Cemetery
St. Boniface Catholic Cemetery (Stewart)
McLeod County, Round Grove Twp, Section 5
Stewart, MN
Obituary
Richard "Dick" Navara was born on October 18, 1941, to Frank and Blanche Navara. Richard passed away peacefully on October 11, 2023.
He married his wife Barbara on September 17, 1966. Richard spent his entire life within the Stewart, Minnesota community on the family's farm just north of town.  Richard was an active member of the Knights of Columbus and St. Boniface Catholic community, caring for the church and cemetery grounds for many years.
Richard was a fourth-generation farmer for much of his life. He was also a carpenter, welder, mechanic, woodworker, plumber, electrician and general handyman spending endless hours fixing and building in his shop.  Farming is a hard life. The extended Navara family would like to thank all farmers for choosing that life.
In retirement, Richard enjoyed golfing, fishing, traveling and spending time at the lake with his family.  He also spent countless hours helping build homes for Habitat for Humanity.
Richard was preceded in death by his parents Frank and Blanche and his sisters Marge Navara and Marie Gilbertson. Richard is survived by his wife Barbara, children and their spouses Tom and Beth Navara of Chanhassen, Sue and Joe Korkowski of Alexandria; sister Milli Navara of Hutchinson; grandchildren Kristen (Matt) Roskowski, Erin (friend, Cole) Korkowski, Emily (Seth) Dvorak, Claire Navara, Grace Navara and great-grandchildren Lola Roskowski and Freya Roskowski.
We will celebrate Richard's life with a visitation and funeral at the St. Boniface Catholic church on October 23, 2023 at 551 Main St., Stewart, MN 55385. A one-hour visitation will begin at 10:00 with the funeral immediately following at 11:00. Please join the family for lunch directly after the funeral in the church basement. A private burial will be held later.
Correspondence and condolences can be sent to the Navara's at 8734 County Rd 7, Stewart, MN 55385.