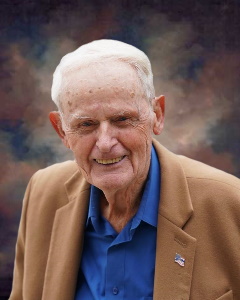 Service Information
Robert "Bob" Anderson, age 86, of Hutchinson, Minnesota, passed away on Thursday, October 20, 2022, at the Cokato Manor in Cokato, Minnesota.
Funeral Service will be held on Sunday, October 23, 2022, at 11:00 A.M. at Seventh-day Adventist Church in Hutchinson, with interment in Oakland Cemetery in Hutchinson.
Visitation will be held one hour prior to the service at the church.
Visitation/Gathering
Seventh-day Adventist Church
820 Main Street N
Hutchinson, MN
Service
Seventh-day Adventist Church
820 Main Street N
Hutchinson, MN
Funeral Chapel
Dobratz-Hantge Funeral Chapel
899 Highway 15 South
Hutchinson, MN 55350
Phone:(320) 587-2128
Cemetery
Oakland Cemetery
805 Hwy 15 South
Hutchinson, MN
Obituary
Robert "Bob" Eugene Anderson was born on June 26, 1936, in Madison, Minnesota. He was the son of Elmer and Blanch (Brannan) Anderson. Bob was baptized as an infant, and was later confirmed in his faith as a youth at Riverside Lutheran Church in Dawson, Minnesota. He received his education in Dawson, and was a graduate of the Dawson High School Class of 1954. Bob furthered his education at Dunwoody Institute in Minneapolis, Minnesota.
Bob farmed for several years before he entered active military service joining in the United States Army Reserves in January of 1958. He served six months active duty for training at Fort Leonard Wood, Missouri, and was recalled to active duty on October 28, 1961, in response to the Berlin Crisis. He was released from active duty on August 6, 1962, and was honorably discharged from the Army Reserves on November 24, 1963, with the rank of Private First Class.
On July 8, 1961, Bob was united in marriage to Sandra Jean Gerrie at St. Patrick's Episcopal Church in Bloomington, Minnesota. This marriage was blessed with two sons, Edward and Paul. Bob and Sandra resided in South Minneapolis, Minnesota, and later moved to Hutchinson, Minnesota. They shared 46 years of marriage before the passing of Sandra in 2008.
Bob was employed at several tool and die shops until 1977, when the family moved to Hutchinson. He worked at Telex in Glencoe, Minnesota, for 5 years before, and with Sandra's encouragement, starting his own business, Hutchinson Machine and Tool. He retired in 2005. Bob attended Seventh-day Adventist Church in Hutchinson. He volunteered for many organizations in Hutchinson, including the McLeod County Republicans, being their treasurer since 2004. Bob was elected to all three offices of the Hassan Valley Town Board, serving for 15 years. He also served on the Hutchinson Joint Powers Board and two advisory committees. Bob was also a member of Kiwanis, Partners in Friendship, and Toastmasters.
Bob enjoyed going on family trips, volunteering, always learning, and four-wheeling. He especially enjoyed spending time with his family and friends.
Bob passed away on Thursday, October 20, 2022, at the Cokato Manor in Cokato, Minnesota, at the age of 86 years.
Blessed be his memory.
Bob is survived by his:
Son, Edward Anderson and his significant other, Kris Paterson and her children, Lauren and Mark;
Sister-in-law, Sue Anderson of North Little Rock, AR;
Nieces, Lisa and Laurie Anderson;
Many other relatives and friends.
Bob is preceded in death by his Parents, Elmer and Blanche Anderson; Wife, Sandra Anderson; Son, Paul Anderson; Brothers, Eldon Anderson, Virgil (Lucille) Anderson; Sisters, Claire Thompson, Luella Barclay.