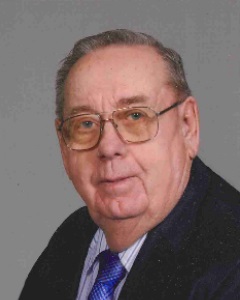 Service Information
Robert Lee, age 83, husband of Faye, of Franklin passed away Monday, September 5, 2022, at Abbott Northwestern Hospital in Minneapolis.
Funeral Service will be Saturday, September 10, 2022, 11:00 A.M. at Central Lutheran Church, Camp Township, Renville County, Minnesota, with interment at Fort Ridgely and Dale Cemetery, Camp Township, Renville County, Minnesota.
Visitation will be one hour prior to the service at the church on Saturday.
Memorials preferred to Fort Ridgely and Dale Cemetery.
Arrangements are with the Hauser-Hantge Chapel in Fairfax.
Visitation/Gathering
Central Lutheran Church
64268 430th Street
Franklin, MN
Renville
Service
Central Lutheran Church
64268 430th Street
Franklin, MN
Renville
Funeral Chapel
Hauser-Hantge Funeral Chapel
601 South Park Street
Fairfax, MN 55332
Phone:(507) 426-7274
Cemetery
Fort Ridgely & Dale Cemetery (Camp Twp)
Camp Township, rural Fairfax, Renville County
Fairfax, MN
Obituary
Bob started his roles as son and brother on August 4,1939, when he was born in New Ulm, Minnesota, to Elmer and Inez (Rovainin) Lee. His parents instilled their passion for Christ into him at an early age as he was baptized as an infant and later confirmed at Central Lutheran Church where Bob remained a member for the rest of his life. As he grew older, Bob also served on Church Council at Central Lutheran as well as Ft. Ridgely and Dale Church where he ensured that his Norwegian heritage remained a physical reminder and wasn't limited to his yearly Christmas Lutefisk.
When Bob was 24, he was drafted into the United States Army and served his country during the Vietnam War. On April 18, 1963, Bob entered active military service and was stationed in Paris which led to some of Bob's favorite stories. He received an honorable discharge on February 3, 1965, having achieved the rank of SP4. After his years of service, Bob remained an active member of the local VFW, American Legion Post, and Honor Guard.
Upon return from Paris, Bob began his role as husband when he married Fayette Miklos at St. John Evangelical Lutheran Church in Fairfax on March 19, 1966. During their 56 years of marriage, they were blessed with four children and many grandchildren. Together, Bob and Faye enjoyed attending Band Wagon to listen to Polka Music, seeing their grandchildren play sports and perform in various musical activities, and listen to KNUJ in their kitchen while Bob would analyze his daily paper.
Robert Elmer Lee or affectionately known as Bob,  played many roles throughout his life: Son, Brother, Husband, Father, Grandpa Bob, Salesman, Farmer, Church Council, and Honor Guard among many others. Bob was a man of many hats but regardless of that day's role and responsibilities, you could always find him at the end of it, asleep, in his favorite chair with a cup of coffee balanced precariously in his hand. 
Bob's role as farmer lasted throughout his life as he operated his family farm in Camp Township in Renville County, Minnesota. He farmed corn and soybeans, had pigs, cattle, and horses as well as his own seed business. His passion for farming was evident in the way that he would admire the local landscape and discuss the latest farm happenings and techniques during his morning coffee hour with his friends.
Although Bob wore these different hats, he will always be remembered in small ways as well; When he started his Conklin business, his fabulous homemade ice cream, trying to get his grandkids to love lutefisk, giving rides on his horses, and his famous chin tap that his grandkids will always remember. Blessed be his memory.
Robert passed away on Monday, September 5, 2022 at Abbott Northwestern Hospital in Minneapolis at the age of 83.
Robert is survived by his:
Wife,               Fayette Lee of Franklin, MN;
Children,          Glen Lee and his wife, Lisa of Franklin, MN,
                        Randy Lee and his wife, Deb of Hadley, MN,
                        LuAnn Whatley and her husband, Justin of Denver, CO, and
                        Todd Lee of Fulda, MN;
Grandchildren, Megan Lee, Macy Lee, Sofia Lee, Holden Lee, Mattson Whatley, Jack Whatley, Dominic Lee and Keegan Lee;
Brothers, Donald Lee and his wife, Lucille of Fairfax, MN, and James Lee and his wife, Gaynelle of Montevideo, MN;
Nieces, Nephews, other relatives and friends.
Robert was preceded in death by his Parents, Elmer and Inez Lee.