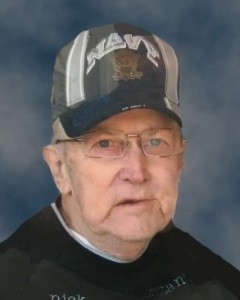 Service Information
Robert S. Berg, age 80, of Excelsior formerly of Fairfax passed away Monday, June 19, 2017, at The Estates at Excelsior in Excelsior.
Funeral Service will be Friday, June 23, 2017, 11:00 A.M. at the Hauser-Hantge Funeral Chapel in Fairfax with interment in Hauges Cemetery, Camp Township, Renville County, Minnesota.
Visitation will be one hour prior to the service at the chapel.
Visitation/Gathering
Hauser-Hantge Chapel
601 South Park Street
Fairfax, MN
Website:hantge.com
Service
Hauser-Hantge Chapel
601 South Park Street
Fairfax, MN
Website:hantge.com
Funeral Chapel
Hauser-Hantge Funeral Chapel
601 South Park Street
Fairfax, MN 55332
Phone:(507) 426-7274
Cemetery
Hauges Cemetery (Camp Twp)
Camp Township, rural Franklin, MN
Franklin, MN
Obituary
Robert "Bob" Spencer Berg was born on January 19, 1937, in Sleepy Eye, Minnesota. He was the son of Spencer and Anna (Nesburg) Berg. Bob was baptized as an infant and was later confirmed in faith as a youth. He received his education in Fairfax and was a graduate of the Fairfax High School.
Bob entered active military service on February 20, 1956, and served his country in the United States Navy. He received his Honorable Discharge on February 19, 1962.
When he returned from the service, Bob worked on his family farm and at the processing plant in Sleepy Eye.
Bob married Nancy Lee Sell in 1961, and they and their four sons moved into the Twin Cities where he sold insurance and real estate, and then worked for the State of Minnesota until he retired. Bob and Nancy operated Bonanza Kennels from their home, breeding and showing miniature schnauzers. Bob was a much loved father, grandfather, and friend to many.
Bob enjoyed golfing, fishing, and spending time with his family.
When he needed assistance with his daily care, Bob became a resident of The Estates at Excelsior in Excelsior and passed away there on Monday, June 19, 2017, at the age of 80 years. Blessed be his memory.
Bob is survived by his:
Children,        Jeff Berg, Tim Berg, Doug Berg, and Bill Berg;
Grandchildren, Madeline Berg, Spencer Berg, Gabrielle Berg, TJ Strohmyer, Alex Strohmyer, Sam Strohmyer, Katie Berg, Brittany Culbertson, Ashley Culbertson, Nick Young, Miranda Berg, Hannah Berg;
Sisters, Jean Hillmann and Dorothy Christensen;
Nieces, Nephews, other relatives and friends.
Bob was preceded in death by his Parents, Spencer and Anna Berg; Wife, Nola Magdalen Brayton; Sister, Mary Ann Larsen.