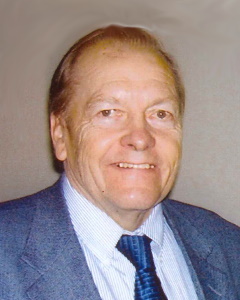 Service Information
Roger D. Klinghagen, age 78, of Hutchinson, Minnesota, passed away Thursday, November 18, 2021, at Bethesda in Willmar, Minnesota.
Memorial Service will be held on Saturday, November 27, 2021, at 11:00 A.M. at Vineyard United Methodist Church in Hutchinson, Minnesota.
Gathering of Family and Friends will be held on Friday, November 26, 2021, from 4:00-7:00 P.M at Dobratz-Hantge Funeral Chapel in Hutchinson and will continue two hours prior to the service at the church.
Visitation/Gathering
Dobratz-Hantge Chapel
899 Highway 15 South
Hutchinson, MN
Website:hantge.com
Service
Vineyard United Methodist Church
1395 South Grade Road
Hutchinson, MN
Funeral Chapel
Dobratz-Hantge Funeral Chapel
899 Highway 15 South
Hutchinson, MN 55350
Phone:(320) 587-2128
Obituary
Roger Dean Klinghagen was born on March 18, 1943, in Lennox, South Dakota. He was the son of Lester and Bernice (Reiners) Klinghagen, and the step son of Wilfred Wilts. Roger was baptized as an infant, and later confirmed in the Christian faith at Germantown Presbyterian Church, Chancellor, South Dakota.
Roger graduated from Lennox High School in 1961 and continued life-long learning in business, electronics, public speaking, and religion. He joined the US Navy in the fall of 1961 but received medical discharge for hearing loss shortly after arriving at basic training.
On July 18, 1962, Roger was united in marriage to Marie Syrovatka at the First Christian Church in Sioux Falls, South Dakota. They shared 59 years of marriage and were blessed with two sons, Justin and Jason. Roger and Marie also fostered her two brothers, Dean and John. They resided in the Hutchinson area for more than 50 years.
Roger began working from an early age on the family farm, then construction, sales and management. He was brought to Hutchinson with Continental Oil to manage one of their early station stores. In 1969, he became a business owner with "Klink's North Star Station" on Main Street in Hutchinson and later Crow Chemical and Lighting on Highway 12 East, in Willmar. He enjoyed sales and accounting and had a great love for people.
Roger was a sports enthusiast. He played high school football and American Legion baseball. As an adult he bowled, golfed, played softball, volleyball, and broomball. He hunted, fished, and enjoyed the wildlife on his hobby farm. He also coached a South Dakota women's softball team and his sons' youth football teams.
He was one of the organizers of the local BPO Elks Lodge and was a state director and advisor for their "Hoop Shoot" free throw contest. Roger was active in Vineyard United Methodist Church, serving in many areas and as Lay Speaker. He became the District Director of Lay Speaking, and then the State Director, going on to help organize the United Methodist National Association of Lay Speakers, serving as its first president. Roger received many awards for his organizational leadership.
Roger loved music and young people. He led "God Gave the Song" music ministry, leading worship services all over the state. Roger provided adult leadership for the Bear Lake Beavers 4H Club and coached their softball team. His happiest moments came with being a dad and grandfather.
Roger began a second career late in life as Chaplain for Ecumen and Meeker Manor in Litchfield. His faith in Christ enabled him to serve his community in a new way, which impacted the lives of many. His humbleness, kindness, and friendship will forever bless us.
Roger passed away on Thursday, November 18, 2021, at Bethesda Grand in Willmar, Minnesota at the age of 78 years.
Blessed be his memory.
Roger is survived by his
Wife, Marie Klinghagen of Hutchinson, MN;
Sons, Justin Klinghagen and his wife, Leia,
Jason Klinghagen and his wife, Dani,
Grandsons, Jacob and Casey Klinghagen;
Step Granddaughter, Sierra Arradondo;
Brother, Rodney Klinghagen and his wife, Arla;
Sister, Barbara Stewart and her husband, Charles;
Step Siblings, Jerry Wilts,
Lee Wilts and his wife, Carol,
Wendell Wilts and his wife, Denise,
Patty Ainsworth and her husband, Stan,
Barbara Deville and her husband, Greg;
Brother-in-law, Alvin Steever and his wife, Terri;
Many other nieces, nephews, relatives and friends.
Roger is preceded in death by his Parents, Lester and Bernice Klinghagen; Sisters, Gloria Steever, Darlene Klinghagen; Step-father, Wilfred Wilts; Step-brother, Jim Wilts; Niece, Paula Steever; Foster Sons, Dean and John Syrovatka.