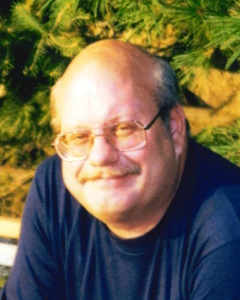 Service Information
Roger L. Baysinger, age 71, of Buffalo Lake, Minnesota, passed away on Saturday, April 22, 2023, at Buffalo Lake Healthcare Center in Buffalo Lake.
Memorial Service will be held Tuesday, May 2, 2023, at 11:00 A.M., at Zion Evangelical Lutheran Church in Buffalo Lake.
Gathering of Family and Friends will be held on Monday, May 1, 2023, from 4:00-7:00 P.M. at Hughes-Hantge Funeral Chapel in Hector, Minnesota and will continue one hour prior to the service at the church.
Visitation/Gathering
Hughes-Hantge Chapel
311 Main Street South
Hector, MN
Website:hughes@hantge.com
Service
Zion Evangelical Lutheran Church
228 5th Street NW
Buffalo Lake, MN
Funeral Chapel
Hughes-Hantge Funeral Chapel
311 Main Street S.
Hector, MN 55342
Phone:(320) 848-6297
Obituary
Roger Lee Baysinger was the second born child to Lyle and Edna (Weispfenning) Baysinger on July 31, 1951. He resided in Buffalo Lake most of his life. Just before he started kindergarten, the family moved to Michigan. He returned to Buffalo Lake a few years later and graduated from Buffalo Lake High School with the class of 1969. After high school, Roger furthered his education at United Technical Institute in Milwaukee, Wisconsin.
Roger was married to Brenda (Schultz) Deal on December 3, 1976. He became a father when he adopted her daughter Sarah (Benson). After the resolution of that marriage, Roger was united in marriage to Zelda Grimm at Saint John's Lutheran Church in Osceola Township on September 25, 1981. They shared 41 years of marriage and had two more children Kassi and Kyle.
As a child, Roger enjoyed exploring the nearby groves for "cool rocks," playing with the neighbors down the street and participating in sports. He also enjoyed playing with his toy cars, his hockey game, and building model cars or planes. He was intrigued by how things worked and was known to take things apart just to see if he could put it back together. Roger was an animal lover at heart and some of his fondest childhood memories include playing with his kittens. Over the years, his interests grew. Roger's collection of rocks, turned into collections of stamps, baseball cards, coins, diecast cars and a wide variety of magazines, books and movies. He also enjoyed watching sports, taking in some sunshine in the backyard or relaxing to a good old western movie. Muscle cars, however, were Roger's greatest passion and he was very proud to have owned several over the years.
Roger was employed as a groundskeeper at Oakdale Golf Club, Hector Tiling and Bruce Schultz's Tiling before starting at 3M. He was employed as a mechanic for 31 years at 3M until his retirement in 2009.

Roger passed away on Saturday, April 22, 2023 at the Buffalo Lake Healthcare Center, in Buffalo Lake, Minnesota at the age of 71 years.
Blessed be his memory.
Roger was loved and will be missed by his:
Wife, Zelda Baysinger;
Children, Kassi Baysinger of Buffalo Lake, MN,
Kyle Baysinger of Hutchinson, MN,
Sarah Beth Benson of Hutchinson, MN;
Grandchildren, Serena Baysinger, Aliyah Stockman, Kyler C. Stockman, Jayden Stockman, Alexander Benson, Elizabeth Benson, Emma Benson;
Brothers, Bradley Baysinger and his wife, Donna of Hutchinson, MN,
Allen Baysinger and his wife, Robin of Buffalo Lake, MN;
many other relatives and friends.
Roger is preceded in death by his Parents, Lyle and Edna Baysinger; Parents-in-law, Milan and Ethel (Rinde) Grimm; Brother-in-law George Grimm.
The family would like to extend a thank you to all of Roger's excellent caregivers at the Buffalo Lake Healthcare Center.