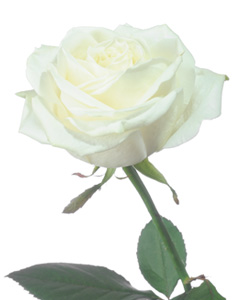 Service Information
Roger Kloeckl, age 84, of Gaylord passed away Thursday, July 9, 2015, at Oak Terrace Health Care Center in Gaylord.
Mass of Christian Burial will be Monday, July 13th, 11:00 A.M. at St. Michael's Catholic Church in Gaylord, with interment in the Gaylord City Cemetery.
Visitation will be Sunday, July 12th, from 4:00 P.M.-8:00 P.M. at the Egesdal Funeral Home in Gaylord. Visitation will continue one hour prior to the service at the church on Monday. Memorials preferred to the Sibley County Food Shelf.
Visitation/Gathering
Egesdal Funeral Home
74 Main Avenue
Gaylord, MN
Website:hantge.com
Service
St. Michael's Catholic Church
411 Court Avenue
Gaylord, MN
Funeral Chapel
Egesdal Funeral Home
74 Main Avenue
Gaylord, MN 55334
Phone:(507) 237-2388
Cemetery
Gaylord Municipal (Gaylord)
Half mile south of Gaylord
Gaylord, MN
Obituary
Roger Leonard Kloeckl was born on June 7, 1931, in New Ulm, Minnesota. He was the son of Frank and Mary (Hillesheim) Kloeckl. Roger was baptized as an infant and was later confirmed in his faith, both at the Cathedral of New Ulm. He received his education in Hanska and Holy Cathedral. Roger farmed with his brother, Jack and various neighbor farmers.
He met and married Mary Ellen Simons and was married at St. Peter and Paul Catholic Church in Glencoe on November 24, 1952. They moved to Gaylord where they farmed and were blessed with ten children. He then had various other jobs as a welder, plumber, mechanic working at New Ulm Manufacturing, L.H. Kading, and Seneca. He loved his working for Seneca, as he loved the land. But in 2001, at age 70, he was forced to retire with a stroke and other medical issues. They shared 62 years of marriage.
Roger was a member of St. Michael's Catholic Church.
Roger loved working with the land, spending time with his children, grandchildren and great-grandchildren, playing cards, dancing and traveling. He worked hard to support his family and was a devoted catholic.
When he needed assistance with his daily care, Roger became a resident of Oak Terrace Health Care Center on October 31, 2013, and passed away there on Thursday, July 9, 2015, at the age of 84 years. May his memory be ever blessed.
Roger is survived by his:
Wife, Mary Ellen Kloeckl of Gaylord, MN;
Children, Paul (Gina) Kloeckl of New Ulm, MN, Bob (Cindy) Kloeckl of New Auburn, MN, Jeanne (Al) le Roux of Jesup, GA, Barb Frauendienst of Gaylord, MN, Kathy (Mark) Clobes of Fairfax, MN,  Jim (Lisa) Kloeckl of Gaylord, MN, Patty (Jack) Kiecker of Hector, MN, and Ann (Scott) Breuer of Ramsey, MN;
21 Grandchildren;
8 Great-Grandchildren;
Brothers, Tony (Marge) Kloeckl, and Philip (Theresa) Kloeckl;
Many Nieces, Nephews, other relatives and friends.
Roger was preceded in death by his Parents, Frank and Mary Kloeckl; In-Laws, Art and Cecelia Simons; Twin Sons, Roger and Rodney; Grandchildren, Angie and Travis Frauendienst and Benjamin Kloeckl; Son-In-Law, Larry Frauendienst; Brothers, Larry, Frank, Jack, Joe, and Paul; Sisters, Valeria Kading, Dolores Dietz, Lorraine Pullman, Marie Blaha, Joyce Stadick and Jane LaPlante; Brothers-In-Law, Dan Simons, Darrold Plaster, Jim Simons, Elwood Sharrott, and Arnold Riecke; Sister-In-Law, Mavis Simons.