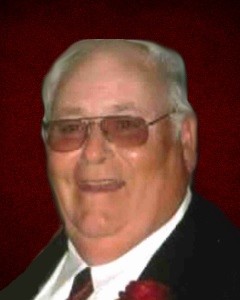 Service Information
Ronald Fischer, age 68, of Hutchinson, passed away Monday, January 9, 2017, at his home in Hutchinson.
Memorial Service will be Saturday, January 14, 2017, 2:00 P.M. at CrossPoint Church in Hutchinson with interment at a later date in the Fort Snelling National Cemetery.
Gathering of Family & Friends will be Saturday, January 14, 2017, two hours prior to the service, from noon to 2:00 P.M. at the church.
Military Honors will be provided by the Hutchinson Memorial Rifle Squad.
Funeral Chapel
Dobratz-Hantge Funeral Chapel
899 Highway 15 South
Hutchinson, MN 55350
Phone:(320) 587-2128
Obituary
Ronald James Fischer was born on November 16, 1948, in Hutchinson, Minnesota. He was the son of Jerry and Margaret (Olson) Fischer. Ronald was baptized as an infant and was later confirmed in his faith as a youth.  He received his education in Hutchinson, and was a graduate of the Hutchinson High School, class of 1966.  
Ronald entered active military service in the United States Air Force on June 17, 1968, serving his country during the Vietnam War. Stationed in Minot, North Dakota, he worked as a Missile Mechanic. Ronald achieved the rank of Sergeant E4, and received an Honorable Discharge on June 16, 1972. He remained in the Reserves until March 27, 1974.
On January 4, 1969, Ron was united in marriage to Diana Otto in Hutchinson, Minnesota. This marriage was blessed with three children, David, Steven and Sarah. Ronald and Diana resided in Hutchinson.  He was employed at Lester Building Systems in Lester Prairie for 43 years and retired in December 2014. Ronald and Diana shared 48 years of marriage.
Ronald enjoyed playing cards, bowling, watching television, and movies.  He cherished the time he spent with his family, especially his grandchildren and friends.
Ronald passed away on Monday, January 9, 2017, at his home, at the age of 68 years.
Blessed be his memory.
Ronald is survived by his:
Wife, Diana Fischer of Hutchinson, MN;
Children, David Fischer and his wife, Kelly of Minneapolis, MN,
                Steven Fischer and his wife, Bekah of Blaine, MN,
                Sarah Fischer of Chanhassen, MN;
Grandchildren, Logan, Preston, Zachary, Joseph, Benjamin and Matthew;
Siblings, Jerry Fischer of Arizona, Audrey McLain of Arizona, Russell Fischer of Arizona, and Gene Fischer of Otsego, MN;
Many other relatives and friends.
Ronald is preceded in death by his Parents, Jerry and Margaret Fischer and Sister-In-Law, Kim Fischer.