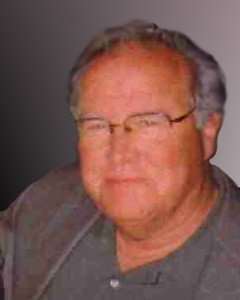 Service Information
Ronald J. McGraw, age 79, of Hutchinson, Minnesota passed away on Monday, June, 20, 2016, at his home in Hutchinson.
Mass of Christian Burial will be held Saturday, June 25, 2016, at 11:00 A.M., at St. Anastasia Catholic Church in Hutchinson, with interment at St. Anastasia Cemetery in Hutchinson.
Visitation will be Friday, from 5:00 P.M. to 8:00 P.M., and will continue Saturday from 9:00 A.M. to 11:00 A.M. Prayer Service will be Friday, at 7:45 P.M., all at St. Anastasia's Catholic Church in Hutchinson.
Memorials Preferred.
Arrangements are with the Dobratz-Hantge Funeral Chapel in Hutchinson.
Online Guest Book available at hantge.com.  Please click on Obituaries/Guest Book.
Visitation/Gathering
St. Anastasia Catholic Church
460 Lake Street South
Hutchinson, MN
Service
St. Anastasia Catholic Church
460 Lake Street South
Hutchinson, MN
Funeral Chapel
Dobratz-Hantge Funeral Chapel
899 Highway 15 South
Hutchinson, MN 55350
Phone:(320) 587-2128
Cemetery
St. Anastasia Catholic Cemetery (Hutchinson)
Hwy 15 N.
Hutchinson, MN
Obituary
Ronald Joseph ("RJ") McGraw was born on January 14, 1937, in Hutchinson, Minnesota. He was the son of Ray and Evelyn (Provo) McGraw.  RJ graduated from Hutchinson High School in 1955, where he was inducted into the first class of the National Honor Society and was named Senior Athlete of the Year for his prowess in football, basketball, baseball and track! RJ was an avid fan for which he was selected as a Founding Member of the Hutchinson High School "Wall of Fame" in 2010.  RJ graduated from the College of St. Thomas in 1959 and from William Mitchell School of Law in 1964.
RJ and Kathleen (Alfveby) were married on October 24, 1959, at St. Vincent's Church in St. Paul, Minnesota. This marriage was blessed with five children, Patty, Michael, Patrick, Sean and Shannon. RJ and Kathleen resided in St. Paul before returning to Hutchinson in 1964, where they proudly raised their children and shared 56 years of marriage.
RJ was a faithful husband, an amazing father, a committed lawyer, and someone who gave his whole heart to better the community he called home. He worked many jobs in his early years before settling into his law practice.  While attending college, he spent summers driving Holsom Bread routes, and loading trucks for Gold Medal Beverage. RJ was a middle school teacher and a championship winning coach at Holy Family and St. Jerome's Catholic Schools for 6 years. 
He started practicing law with Donald O. Comer in 1964 and worked with him until 1967 when he opened the RJ McGraw Law Office and practiced law there until moments before he died when he heard the news that he won a case he had been working on for over a year. RJ loved serving the underdogs and fighting for those who were in danger of being taken advantage of by others. He enjoyed receiving bonuses such as kolaches in appreciation for his generous efforts.
RJ served the community in countless ways – as a Municipal Judge, Board Member for the Hutchinson School District #423, McLeod County Fair Board, St. Anastasia Catholic Church Parish Council and the McLeod County Historical Society, where he was a lifelong supporter.  He was a founding member of the Hutchinson Community Development Corporation and the Hutchinson Tennis and Basketball Associations.  RJ was awarded the honor of Mr. Hutchison in 1998.  After working many years for and with his brother Mark flipping burgers and burning onions at the McLeod County Fair, RJ took over as the "gatekeeper" at the Fair for over 20 years before passing the torch to his granddaughter Kaitlin.
RJ was also tireless coach, advocate and mentor for youth in Hutchinson and beyond. He loved coaching football, basketball, and tennis at all levels. His protégées will never forget his "triangle offenses" or his high expectations. He loved reading "in character" to young kids at the Hutchinson Public library. He also enjoyed teaching and tutoring hundreds of middle school and high school students, helping them to cultivate their gifts so they could use them to serve others.  
Most of all he cherished his time spent with his family and friends. RJ loved life and lived it to the full every moment. He passed away peacefully on Monday, June 20, 2016, surrounded by his family at his home in Hutchinson, at the age of 79 years.
His great sense of humor, one-liners and the twinkle in his eyes will be dearly missed; blessed be his memory.
RJ is survived by his:
Loving wife Kathleen,
Children, Patty Kouatli and her husband, Omar of Edina, MN,
Michael McGraw and his wife Karla, of Hutchinson, MN,
Patrick McGraw of Minneapolis, MN,
Fr. Sean McGraw, CSC of Notre Dame, IN,
Shannon Klaers and her husband, Mark of St. Louis Park, MN;
Grandchildren, Claire Kouatli, Kate Kouatli, Kaitlin May and her husband, Michael, Nora McGraw, Riley McGraw, Conor Klaers, Ryan Klaers, Maggie Klaers;
Brother, David McGraw and wife Sheila and his Sister-In-Law Joni McGraw;
Many Nieces, Nephews, Cousins, other relatives and friends.
RJ is preceded in death by his Parents, Ray and Evelyn McGraw; Sister, Joan (McGraw) Froemming; Brother, Mark McGraw; Brother-In-Law, John Froemming.
Arrangements by the Dobratz-Hantge Chapel in Hutchinson, Minnesota. Online Obituaries and Guest Book available at hantge.com.  Please click on Obituaries/Guest Book.