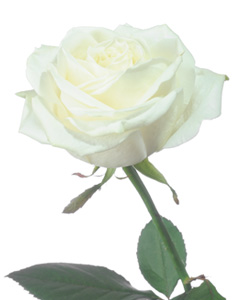 Service Information
Ronald W. Truman, age 72, of Glencoe, Minnesota, passed away Tuesday, May 9, 2023, at Glencoe Regional Health Hospital.
Celebration of Ronald's life will be held Saturday, July 29th, 2023 from 2:00 P.M. – 8:00 P.M. at the King Pin Pub in Plato, Minnesota.
Military Honors by the Glencoe Military Honor Guard.
Funeral Chapel
Johnson-McBride Funeral Chapel
1222 Hennepin Avenue
Glencoe, MN 55336
Phone:(320) 864-3737
Obituary
Ronald Wayne Truman was born on December 9, 1950, in Kokomo, Indiana. He was the son of Hubert and Evelyn (Hardin) Truman. Ronald received his education at Green Town Elementary School and Kokomo High School. Ronald entered active military service with the United States Air Force on December 18, 1968, earning the title Airman First Class. Ronald received an honorable discharge on July 30, 1970. After returning home from service, he continued his education at Hibbing Area Vocational Technical Institute specializing in refrigeration and air conditioning.
On May 18, 1970, Ronald was united in marriage to Loretta Anderson in Duluth, Minnesota. The couple made their home on the Iron Range for a few years, and moved to a few other places, settling in Glencoe in 1987. Ronald and Loretta's marriage was blessed with three children, Jeffery, Thomas, and Jesse. They shared more than 52 years of marriage together.
Ronald worked in refrigeration at Mammoth in New Germany, Minnesota. When he was not working, Ronald enjoyed riding motorcycle and deer hunting. Spending time with family was something he cherished.
Ronald passed away on May 9, 2023, at Glencoe Regional Health Hospital at the age of 72 years.  Blessed be his memory.
Ronald is survived by
Spouse,    Loretta Mae Truman of Glencoe, MN;
Children, Jeffery Allen Truman of Brownton, MN,
                Thomas James Truman of Glencoe, MN,
                Jesse Aaron Truman and his wife, Crystal, of Glencoe, MN;
Granddaughter, Nora;
Mother,   Evelyn Williams of Morristown, TN;
Sister,      Sandra May of Bridgeport, IL;
Other relatives and friends.
Ronald was preceded in death by his Father, Hubert Truman; Sisters, Barbara Slover, Norma Sutton, and Nancy Swan.