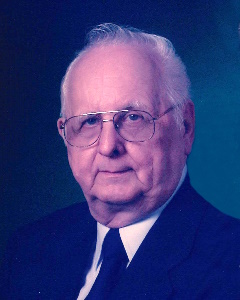 Service Information
Russell E. Nordine, age 87, of Cosmos, Minnesota, passed away on Sunday, September 10, 2023, at his residence.
Funeral Service will be held Thursday, September 14, 2023, at 2:00 P.M. at Peace Lutheran Church in Cosmos, with interment in the church cemetery.
Gathering of Family and Friends will be held on Wednesday, September 13, 2023, from 4:00 to 7:00 P.M. and will continue one hour prior to the service ALL at the church.
Visitation/Gathering
Peace Lutheran Church
140 Saturn Street N
Cosmos, MN
Service
Peace Lutheran Church
140 Saturn Street N
Cosmos, MN
Funeral Chapel
Hughes-Hantge Funeral Chapel
311 Main Street S.
Hector, MN 55342
Phone:(320) 848-6297
Cemetery
Peace Lutheran Cemetery (Cosmos)
Meeker County, Cosmos
Cosmos, MN
Obituary
Russell "Russ" Eldon Nordine was born on April 22, 1936, in Karlstad, Kittson County, Minnesota. He was the son of Algot and Florence (Oistad) Nordine-Kramer. Because of illness in the family and love for living on a farm, Russ spent most of his young life with his father's cousin, Freda Stromgren, and her husband, Carl. He thought it was really great to have two sets of parents. Russ was baptized as an infant and later confirmed in his faith as a youth at Maria Lutheran Church in Kennedy, Minnesota. He was a graduate of the Kennedy High School Class of 1954. Russ continued his education at Concordia College in Moorhead, Minnesota, receiving his Bachelor of Arts Degree in Business Education and Psychology with a minor in Physical Education.
Russ taught for two years in North Dakota, then began teaching in Cosmos, Minnesota, in the fall of 1960. During this time, he was also the head baseball and basketball coach, as well as the Athletic Director for over 25 years. Students would call him "Mr. Nordine", "Mr. O", or "Sero". Over the years, many students would come up to Russ, to tell him that he was a great teacher and that they still used what he taught them.
Russ was a charter member of the Cosmos Lions and a member of the 25 year Minnesota State High School Coaches Association. He ushered and served on the church board at Peace Lutheran Church in Cosmos.
Russ enjoyed watching all sports, especially the Minnesota Wild, Twins, and Vikings. He was an avid bowler well into his 80's. Russ especially enjoyed spending time with his family, grandchildren and friends.
To Russ's first marriage, three children were blessed, Kyle, Tammy, and Mark. In 1976, Russ was united in marriage to Kathleen Hopp, to which they were blessed with a daughter, Chantel. He was extremely proud of his family and loved each and every one of them. Russ and Kathleen resided in Cosmos. They shared 47 years of marriage.
Russ passed away on Sunday, September 10, 2023, at his home in Cosmos, at the age of 87 years.
Blessed be his memory.
Russ is survived by his:
Wife, Kathleen Nordine of Cosmos, MN;
Children, Chantel Gilberts and her husband, Josh of Lake Lillian, MN,
Kyle Nordine and his wife, Candy of Northfield, MN,
Tammy Schmidt of Willmar, MN,
Mark Nordine and his wife, Melanie of Hutchinson, MN;
9 Grandchildren;
11 Great-grandchildren;
Sisters, Gaye Bernstrom and her husband, Edsel of Danube, MN,
Janice Swenson of Greenbush, MN;
Many Nieces, Nephews, and other relatives and friends.
Russ is preceded in death by his Parents, Algot and Florence Nordine and Freda and Carl Stromgren; 2 Grandchildren in infancy; Sister, Alice Seal; Brothers, Philip Nordine, Oliver Nordine; Father and Mother-in-law, Ervil and Hildegard Hopp; 2 Brothers-in-law.