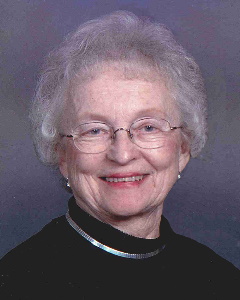 Service Information
Ruth D. Dose, age 91, of Glencoe, Minnesota, passed away Sunday, September 4, 2022, at her home in Glencoe, Minnesota.
Public Visitation will be held Sunday, September 11, 2022, from 1:00 – 2:00 P.M., at First Evangelical Lutheran Church in Glencoe, Minnesota.
Private Family Graveside Service will be held Sunday, September 11, 2022, at First Evangelical Lutheran Church Cemetery in Glencoe, Minnesota.
Memorial preferred to First Lutheran School in Glencoe or the Minnesota 4-H Foundation.
Arrangements are with the Johnson-McBride Funeral Chapel in Glencoe.
Visitation/Gathering
First Evangelical Lutheran Church
925 13th Street E
Glencoe, MN
Funeral Chapel
Johnson-McBride Funeral Chapel
1222 Hennepin Avenue
Glencoe, MN 55336
Phone:(320) 864-3737
Cemetery
First Lutheran Cemetery (Glencoe)
Glencoe, MN
Obituary
Ruth Dorothy Michaelis Dose was born on March 21, 1931, to Richard and Elsie (Milbrand) Michaelis on their farm in Green Isle Township, Sibley County, Minnesota. Ruth was baptized and confirmed at St. John's Lutheran Church, Helen Township, McLeod County. She graduated from Glencoe High School in 1948.
Ruth married Melvin Dose on January 12, 1951, at St. John's Lutheran Church, Helen Township, Mcleod County. Melvin was drafted and left to serve in Korea 2 weeks later. Ruth worked at Price's store in Glencoe until he returned in 1953. Melvin was employed by the Glencoe Telephone Company as a lineman until 1955 and then they began farming together. Ruth and Melvin's marriage was blessed with 5 children; David, Debra, Doris, Darlene, and Donna.
They retired, but remained on the farm until April 2017 when they moved into Glencoe. Ruth was very involved with her family as a4-H leader for 25 years and supported many church activities and school events. She rarely missed a game or concert and was famous for covering her eyes often and wearing her lucky red vest during tense games. After her children were grown, she worked summers for many years at Seneca in Glencoe with a group known there as the "Apple Dumpling Gang." Ruth was also a long-time member of First Lutheran Church in Glencoe and the Missionary Society where she held various roles over the years, and in the VFW Auxiliary. In later years, she joined a Red Hats club and found many good laughs with new friends in the club.
Ruth's greatest joy was time with her kids, grandchildren and great-grandchildren. Grandma's treats and packages of food were something to look forward to whether you were in college or a young great-grandchild coming to visit. "Grammy's Homemade Buns" were requested from old to young in the family.  She taught everyone to have a strong faith, pray always, trust in the Lord, work hard before you play hard, treat people the way you want to be treated, kill 'em with kindness, and let it be what it wants to be.
Blessed be her memory.
Ruth is survived by:
Children, David (Kari Lilienthal) Dose, Debra (Greg Gebeke), Doris Dose, Darlene (David Polzin), Donna (Stephen Swann); Grandchildren and Great-grandchildren, Eric Dose, Brian Dose, Alissa Gebeke, Sarah Smriga (Matt, Luke, Evan), Jenna Case (Clay, Norah, Audrey), Exchange daughter, Erfah Ellis (Brian, Neil, Grace, George); Nathan Exsted (Sara, BraeElle, Callan), Trisha Farrow (Tim, Mia, Madden), Tyler Polzin (Brittany), Mitchel Polzin (Ingrid Werner), Sydney Swann;
Brothers-in-law, Norman Dose and his wife, Carol, Willis Herrmann;
Many beloved nieces, nephews, other relatives and friends.
Ruth was preceded in death by husband, Melvin Dose; parents, Richard and Elsie Michaelis; Brothers, Ernie Michaelis and his wife, Evelyn, Richard (Dick) Michaelis; Sister, Lois Herrmann; Father and Mother-in-law, Rueben and Eleanore Dose; In-laws, Raymond Dose and his wife, Adeline, Howard Dose.