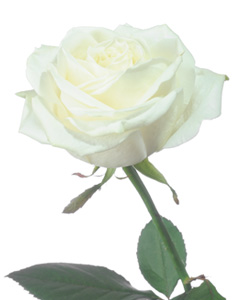 Service Information
Ruth Kenning, age 89, of Hutchinson, passed away Sunday, July 2, 2017, at Harmony River Living Center in Hutchinson. 
Funeral Services will be held Thursday, July 6, 2017, at 11:00 A.M., at Peace Lutheran Church in Hutchinson with interment in the Peace Lutheran Cemetery.
Visitation will be held Wednesday, July 5, 2017, from 5:00-7:00 P.M. and will continue on July 6, 2017, from 8:00 A.M.-9:00 A.M. at the Dobratz-Hantge Funeral Chapel and one hour prior to the service on Thursday at the church.
Visitation/Gathering
Dobratz-Hantge Chapel
899 Highway 15 South
Hutchinson, MN
Website:hantge.com
Service
Peace Lutheran Church
400 Franklin Street S
Hutchinson, MN
Funeral Chapel
Dobratz-Hantge Funeral Chapel
899 Highway 15 South
Hutchinson, MN 55350
Phone:(320) 587-2128
Cemetery
Peace Lutheran Cemetery (Hutchinson)
205th Drive
Hutchinson, MN
Obituary
Ruth G. Kenning was born on March 17, 1928, in Renville County, Minnesota. She was the daughter and 10th child of Albert and Clara (Freyholtz) Kamrath. Her mother's birthday was on March 18th so Ruth was Clara's 40th birthday gift. Ruth was baptized as an infant in Hector and was later confirmed in her faith as a youth.  She attended the Country School and walked with her brothers and sisters to school every day. She furthered her education at Vocational Minneapolis Hospital Nursing School and became an L.P.N. Nurse.
On October 19, 1947, Ruth was united in marriage to Donald Kenning at Peace Lutheran Church in Hutchinson. This marriage was blessed with four children, Judy, Douglas, Donna, and Carol. Ruth and Donald resided in Glencoe for three years and then in 1950 they bought the farm in Hutchinson. They had cows, pigs, chickens, and ducks on their farm. They shared 45 years of marriage together until Donald passed away on July 24, 1992.
Ruth worked as a Nurse Aide at the Hutchinson Hospital, St. Paul Hospital, Glencoe Hospital, Burns Manor in Hutchinson, and in 1970 she started at the Hutchinson High School as a nurse. She remained there for 20 years and retired in 1990.
Ruth was a long time member of Peace Lutheran Church in Hutchinson.
Ruth enjoyed volunteering, camping, and traveling. She especially enjoyed spending time with her family, grandchildren, and friends.
When Ruth needed assistance with her daily care she became a resident of Harmony River Living Center on June 23, 2017. She passed away there on Sunday, July 2, 2017, at the age of 89 years.
Blessed be her memory.
Ruth is survived by her:
Children, Judy Kenning of Clinton, WA,
                Douglas Kenning and his wife LaVonne of Hutchinson, MN,
                Donna Flaata and her husband, Jeffrey of Maple Grove, MN,
                Carol Wakefield and her husband, Timothy of Hutchinson, MN;
Grandchildren, Don Kenning, Jon Kenning, Susan Hansen, Jennifer Collins, Brandon Flaata, Timothy Wakefield Jr., Travis Wakefield, and Tyler Wakefield;
9 Great- Grandchildren;
Many other relatives and friends.
Ruth is preceded in death by her Parents; Albert and Clara Kamrath; Husband, Donald Kenning; Brothers and Sisters.