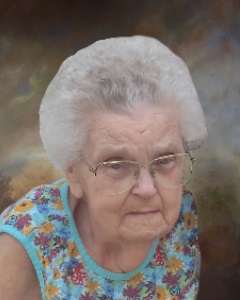 Service Information
Ruth Petersen, age 86, of Winthrop passed away Thursday, August 24, 2023, at Abbott Northwestern Hospital in Minneapolis.
Memorial Service will be Saturday, September 9, 2023, 2:00 P.M. at Peace Lutheran Church in Winthrop.
Gathering of Family and Friends will be one hour prior to the service, ALL at church.
Visitation/Gathering
Peace Lutheran Church
413 W 5th Street
Winthrop, MN
Service
Peace Lutheran Church
413 W 5th Street
Winthrop, MN
Funeral Chapel
Dalin-Hantge Funeral Chapel
209 West Second Street
Winthrop, MN 55396
Phone:(507) 647-5326
Obituary
Ruth Marie Petersen was born on December 17, 1936, in Barton Township, Michigan. She was the daughter of Lawrence and Edna (Cordes) Champagne. Ruth was baptized as an infant and was later confirmed in her faith as a youth. She received her education in Alpena, Michigan, and was a graduate of Alpena High School.
On December 17, 1955, Ruth was united in marriage to James "Pete" Petersen in Lincoln, Michigan. After their marriage the couple resided in Michigan, West Virginia, Ohio, California, Wisconsin, and Minnesota. Ruth was employed at the Buckhorn Bar, Hands, Inc., drove a van for the school and helped Pete with the books for Petersen Outdoor Equipment. Ruth and Pete were blessed with six children and they shared 59 years and eight months of marriage when Pete passed away on August 17, 2015.
Ruth was a member of Peace Lutheran Church in Winthrop.
Ruth enjoyed cross-stitch and sewing, winning her multiple awards for her impressive talent and by leaving a legacy of many cherished keepsakes with her family. She will be remembered for her delicious apple pie, peanut butter cookies and crocheted kitchen towels. In her early marriage she traveled many different places on the back of a motorcycle. Ruth and Pete also spent time in their motorhome summer camping and going to Texas to get away from the cold winter months. Her gardening skills produced many beautiful flowers and tasty vegetables that were enjoyed by all.
She loved spending time with her family, especially her children, grandchildren, great grandchildren and great-great grandchildren.
Ruth passed away at Abbott Northwestern Hospital on Thursday, August 24, 2023, at the age of 86 years. Blessed be her memory.
Ruth is survived by her:
Children,           Juanita (Phil) Shreves of St. Matthews, SC,
Debra Paez of Rapid City, SD,
Peggy (Richard) Hoyer of Warrensburg, MO,
Pamela Petersen of Cokato, MN,
Michael (Beth) Petersen of Willmar, MN, and
Steven (Pam) Petersen of Medical Lake, WA;
Grandchildren, Jennifer Shreves, Michelle (Richard) Selent, Richard (Tiffani) Paez, Robert (Jessica) Paez, Lynn (Justin) Lowe, Lisa (Sean) Brown, Tina (Jason) Kramber, Victoria (Chris) Fall, Andrew Petersen (companion, Alecia Hansen), Nicholas Petersen (fiancé, Tia Kallevig), Jessica (James) Orsten, Steven (Robyn) Petersen Jr., Samuel Petersen, Dallas Petersen, Rachel Petersen;
Great grandchildren, Cheyenne Shreves, Abigail Shreves, Zachary Shreves, Ryan Carter, Christopher Carter, Austin Lowe, Taylor Paez, Peter Paez, Ava Kramber, Karson Kramber, Jacob Kramber, Taylor Kramber, Evelyn Petersen, Gideon Petersen, Izabella Petersen, and Landon Orsten;
4 great-great grandchildren;
Sister, Leona (Gordon) Fox of Michigan;
Sister-in-laws, Marjorie (Marvin) Oberg of Milroy, MN, Catherine Petersen of St. Paul, MN, and Linda Champagne of Michigan;
Brother-in-law, Duane Petersen of Marshall, MN;
Longtime family friend/"adopted son", Arlen Messerli;
Nieces, Nephews, Other relatives and friends.
Ruth was preceded in death by her beloved Husband Pete; Parents, Lawrence and Edna Champagne; Father-In-Law and Mother-In-Law, Hans and Lillian Petersen; Brother, Fred Champagne; Sister-in-law, Shirley Petersen; Step-granddaughter, Heidi Hinde; Great granddaughter, Kimberly Ruth Carter.