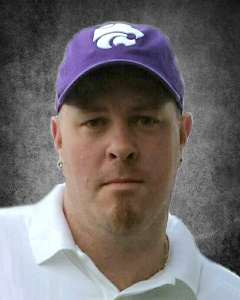 Service Information
Ryan Anthony Redmann, 48, husband of Leanne Redmann and father of Sydney and Avery, passed away at his home in Hutchinson, Minnesota, on Saturday, August 12, 2023. 
A Celebration of Life will be held on Saturday, September 30, 2023, from 1:00-6:00 P.M. at the Brownton Rod and Gun Club in Brownton, Minnesota.
Funeral Chapel
Dobratz-Hantge Funeral Chapel
899 Highway 15 South
Hutchinson, MN 55350
Phone:(320) 587-2128
Obituary
Ryan was born on February 13, 1975, to Myron and Kathy (Schmidt) Redmann at Hutchinson Hospital. He was baptized as an infant and later confirmed in his youth at Immanuel Lutheran Church in Brownton, Minnesota.
Ryan lived on a farm west of Stewart, MN the first 4 years of his life. His family moved to their present home on Lake Marion (Brownton) in July 1979. Ryan created many cherished memories with his younger sister and brother in this home. It was not uncommon for Ryan's siblings to tag along with him wherever he went. Many evenings were spent watching television or playing videogames together. He was the best big brother in the whole world. Ryan kept his parents on their toes when he was a child and well into his teenage years with his comical antics and ingenious ideas. There was never a dull moment much to his siblings' delight. Ryan loved his mother's cooking. He always thanked her for the delicious meals by saying "Good meal mom" as he stood up from the kitchen table.
Ryan graduated from McLeod West High School in 1993. He was a talented athlete participating in both basketball and baseball. It was during Ryan's high school years that he made many life-long friends. He thought highly of these friends and celebrated many happy occasions with them throughout life. Ryan started working at Hutchinson Technology Inc. (HTI) shortly after high school. He remained there until gaining full-time employment at 3M in Hutchinson in 2009.
While working at HTI, Ryan met the love of his life, Leanne Fiala. His siblings recall it taking him several weeks to work up the nerve to ask her on a date. Leanne was everything Ryan wanted in a girlfriend. He frequently talked about how lucky he was to have her unconditional love and support. Ryan and Leanne were united in marriage at Immanuel Lutheran Church in Brownton on May 22, 2004. Their first two purchases together included a home on the southwest side of Hutchinson and a pug named Daisy. Ryan and Leanne were blessed with two beautiful daughters, Sydney and Avery. Both were the light of Ryan's life. He was known to be a softie and would do almost anything to make his girls happy. The two proudest moments in his life were the births of his daughters. The next proudest moment was watching in the stands at the MN State High School Girls Swim Tournament last fall as Sydney placed 6th in the state as part of a relay team. Ryan was his daughters' biggest fan. He was quiet and unassuming as he watched them participate in sports yet admitted that nothing made him happier than seeing them do well. This summer Ryan enjoyed watching Avery participate in Tiger Ball. He could often be heard giving a gentle reminder to "keep your elbow up" whenever she was up to bat. This reminder proved time and time again to be valuable advice as Avery would smack the ball into the outfield every single time.
Ryan enjoyed family time. He looked forward to the many holidays spent with his loved ones at his parents' home. Ryan's quick wit and dry sense of humor were on full display during family gatherings. Even his "Dad jokes" were funny as he delivered every punch line with his usual playful smirk. Ryan looked forward to summer vacations with Leanne and the girls. Some of his favorites included Orlando, Lake Okoboji and a recent trip to Wisconsin Dells. Ryan enjoyed attending concerts at different venues in Minnesota and Wisconsin with Leanne, his younger brother and friends. He also enjoyed attending Minnesota Twins baseball games at Target Field with family and friends.
Ryan had a vast knowledge of sports history, especially in regard to professional baseball and football. Baseball was his favorite sport. Ryan's life-long dream of visiting the National Baseball Hall of Fame in Cooperstown, New York, came true in August 2021 when Leanne surprised him with a trip for his 45th birthday. It turned out to be even better than he imagined. Ryan was a diehard fan and eternal optimist for both the Twins and Vikings. At the start of every single season, he truly believed a World Series or Super Bowl were well within reach. Ryan enjoyed autograph signing events with current and retired professional athletes. He also collected sports memorabilia, miniature football helmets and bobbleheads.
Ryan will be remembered as a wonderful husband, father, son, brother, uncle, nephew, cousin and friend. He has left a permanent heart print on all of those who were lucky enough to know him. Ryan will be missed beyond measure yet the memories he helped create will sustain all of those who dared to love such an incredible man.
Ryan will forever be loved by his wife, Leanne; children, Sydney and Avery; dog, Bella; parents, Myron & Kathy Redmann; sister, Kristie Redmann and her children Brecken and Quincy; brother, Andy Redmann; father-in-law, Raymond Fiala and his special friend Gerry Lotspeich; sister-in-law, Denise Clay, her husband Steven and children Makenna, Jack and Thomas; uncles, Pat Schmidt, Mark Schultz and Lyle Kuntz; aunts, Linda Klitzke, Leona Ahlbrecht, Lizbeth Altman, Luella Sondergaard and Barb Schmidt; many cousins and friends.
Ryan was preceded in death by his infant twin brothers; mother-in-law, Carol Fiala; grandparents, Vernon "Pit" and Helen Schmidt and Peter Sr. and Ella Redmann; uncles, Larry Klitzke, Mike Schmidt, Melvin Ahlbrecht, Eddie Altman, Melvin Sondergaard, Peter Redmann Jr., Kevin Redmann and Darrel Redmann; aunts, Pam Schultz, Lavonne Kuntz and Jane Redmann; friend, John Stenzel and dog, Daisy.