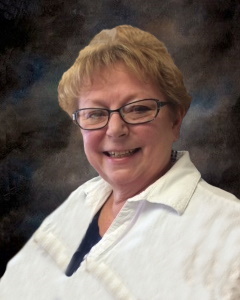 Service Information
Sandra J. Dietz, age 64, wife of Robert, of Hutchinson, Minnesota, passed away on Tuesday, October 11, 2022, at Abbott Northwestern Hospital in Minneapolis, Minnesota.
Memorial Service will be held on Thursday, October 27, 2022, at 11:00 A.M. at Peace Lutheran Church in Hutchinson, with interment in Oakland Cemetery in Hutchinson.
Gathering of Family and Friends will be held on Wednesday, October 26, 2022, from 4:00 to 7:00 P.M. at Dobratz-Hantge Funeral Chapel in Hutchinson, and will continue one hour prior to the service at Peace Lutheran Church.
Funeral Chapel
Dobratz-Hantge Funeral Chapel
899 Highway 15 South
Hutchinson, MN 55350
Phone:(320) 587-2128
Obituary
Sandra Jean Dietz was born on March 23, 1958, in Hutchinson, Minnesota. She was the daughter of Deloy and Veloris (Muehring) Norgaard. Sandra was baptized as an infant and was later confirmed in her faith as a youth, both at Peace Lutheran Church in Hutchinson. She received her education in Hutchinson and was a graduate of the Hutchinson High School Class of 1976.
On August 15, 1981, Sandra was united in marriage to Robert Dietz at Peace Lutheran Church in Hutchinson. After their marriage, the couple resided in Hutchinson. They were blessed with two children, Eric and Breanne. Sandra was employed in production for 20+ years at 3M in Hutchinson. Sandra and Robert shared 41 years of marriage.
Sandra was a member of Peace Lutheran Church in Hutchinson. She volunteered to help serve funeral dinners, Christian school lunches, and various Peace Lutheran events.
Sandra enjoyed cooking and searching for various recipes in magazines and online, her favorite being chow mein hot dish. She loved bargain shopping, going to thrift stores, and especially treasured going to garage sales with her mom. Hanging out with her puppy, Gia, gave her special joy. She prided herself for loving all types of music, from Barry Manilow to Hank Williams to her favorite rock band, Queen. She attended many music concerts including Moondance Jam in Walker, MN, for 12 years straight. Sandra liked to read and watch TV to fill her free time. She loved being at the cabin watching sunsets, having campfires, fishing for sunfish, and taking boat cruises. Her favorite time of the year was fall to watch the leaves change color. Sandra also loved to decorate the house for the different seasons. She cherished the time she spent with her family and friends, especially her children and grandchildren.
Sandra passed away on October 11, 2022, at Abbott Northwestern Hospital, in Minneapolis, Minnesota, at the age of 64 years. Blessed be her memory.
Sandra is survived by her:
Husband, Robert Dietz of Hutchinson, MN;
Son, Eric Dietz and his wife, Rachel of West St. Paul, MN;
Daughter, Breanne Dietz and her significant other, Sam Paitich of Minneapolis, MN;
Grandchildren, Atley Dietz and Gretchen Dietz;
Brother, Gary Norgaard and his wife, Rita of Hutchinson, MN;
Brothers-in-law, Sisters-in-law, nieces, nephews, other relatives and friends.
Sandra was preceded in death by her Parents, Deloy and Veloris Norgaard; Father-in-law and Mother-in-law, Theodore and Regina Dietz; Sister-in-law, Judy Dietz.