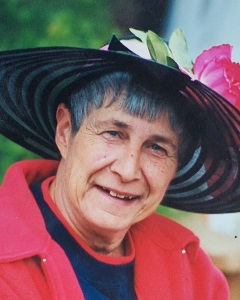 Service Information
Sandra Kay "Ma" Boecker, age 82, of Arlington, Minnesota, passed away peacefully at her home on Wednesday, May 24, 2023.
A Celebration of Life will take place on Saturday, June 17, 2023 at St. Brendan Catholic Church in Green Isle, Minnesota at 10 A.M.  Luncheon and fellowship in honor of "Ma" to follow the service. 
Sandi will eventually be laid to rest alongside her loving husband, Bill, at Saint Brendan Catholic Cemetery in Green Isle, Minnesota.
In lieu of flowers, Sandi would appreciate donations to cancer research.
Visitation/Gathering
St. Brendan Church
221 McGrann St.
Green Isle, MN
Sibley
Service
St. Brendan Church
221 McGrann St.
Green Isle, MN
Sibley
Funeral Chapel
Egesdal Funeral Home
74 Main Avenue
Gaylord, MN 55334
Phone:(507) 237-2388
Cemetery
St. Brendans Catholic Cemetery
221 McGrann St.
Green Isle, MN
Sibley
Obituary
"She never asked for much but gave a lot."
Sandra Kay Boecker, beloved wife, mother, grandmother, and great-grandmother, passed away on May 24, 2023. Born on January 25, 1941, in New Richmond, Wisconsin, to Ernest and Gladys (LaMere) Carlquist. Sandi's life was marked by love, dedication, and an unwavering commitment to her family.
Sandi's early years were spent in St. Paul, where she attended Saint Columba Catholic grade school and Saint Joseph Academy High School. On July 28, 1962, she married the love of her life, William H. Boecker, at St. Columba Catholic Church. Together, they were blessed with six boys and settled on a hobby farm in rural Chaska, Minnesota, where they raised their children.
A devoted mother, Sandi played a crucial role in her sons' lives. She made sure they were actively involved in Boy Scouting, serving as their den mother for many years. Her husband, Bill, continued the Scouting effort until all six boys achieved the highest rank of Eagle Scout, a remarkable achievement recognized in the Minneapolis Star Tribune newspaper with an article and photo highlighting their success.
Sandi was known as "Ma Boecker" or simply "Ma" by many of the kids who attended Chaska schools alongside her sons. This endearing nickname stemmed from her job at the Chaska McDonald's, where she patrolled the lunchtime rush of Chaska School students, including her own boys. The name "Ma" stuck, a testament to the warmth and care she extended not only to her own children but to the community.
Beyond her involvement in Scouting and her role at McDonald's, Sandi had a passion for treasure hunting. She loved visiting garage sales, junk stores, and antique shops, always on the lookout for those special items. She formed a close friendship with Linda H., who owned an antique business in Chaska, and they would venture out together, exploring the countryside in search of hidden gems. Sandi continued her buying and selling adventures after she and Bill relocated to Arlington after 43 years in Chaska. She formed another cherished friendship with Betty V., who owned a shop in Arlington.
In her leisure time, Sandi enjoyed occasional trips to Jackpot Casino with her dear friend Mary T. These trips were not about the gambling but rather the companionship and conversations they shared during the journey.
Sandi's love for her granddaughters and grandchildren knew no bounds. She kept a supply of gifts in "her room" to ensure she always had something special for them. Additionally, Sandi actively participated in hosting garage sales in Arlington and joined her sons for large-scale sales in Chanhassen every spring and fall. She also contributed to fundraisers by donating items to Saint Mary's Church and various civic organizations.
Sandi is survived by her:
devoted husband of 60 years, William (Bill),
their six sons and their partners, William (Maria), David (Bobbi), Douglas (Mary), Mark (Rhonda), Robert (Christin), Thomas (Tiffany).
She leaves behind a legacy of love in her 15 grandchildren, Ashley (Logan), Larissa (Luke), William (Ashley), Tatiana (Lucas), Calvin (Jeana), Elise (Josh), Bethany (Kenny), Noah (Aliana),  Jesse (Bridget), Katie (Trevor), Jamie (Landon), Amber (Brian), Grayson, Timothy (Amy), Kendra (Corey);
10 great-grandchildren, Liam, Charlie, Noah, William, Wade, Zavier, Theodore, Eiley, Fia, Rylee.
"She never asked for much but gave a lot."
The family would like to express their gratitude to Ridgeview Hospice for their exceptional hospice care.