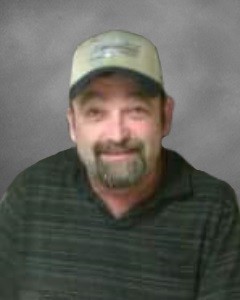 Service Information
Scott French, age 54, of Brownton, Minnesota, passed away Tuesday, October 10, 2017, at Glencoe Regional Health Services.
A Celebration of Life will be held on Saturday, November 11, 2017, from 1:00-4:00 P.M. at Cactus Jacks in Stewart, Minnesota.
Funeral Chapel
Dobratz-Hantge Funeral Chapel
899 Highway 15 South
Hutchinson, MN 55350
Phone:(320) 587-2128
Obituary
Scott Bryan French was born on September 10, 1963, in Pampa, Texas. He was the son of Lawrence and Anita (Buske) French. He received his education in Hutchinson and was a graduate of the Hutchinson High School Class of 1982. Scott resided in Brownton, Minnesota after graduation.
Scott entered active military service in the United States Air Force on April 23, 1985, in Minneapolis, Minnesota. He was Medically Discharged on June 19, 1985, in Lackland, Texas.
Scott worked at 3M in Hutchinson and Pro Maintenance in Hutchinson. He was a jack of all trades kind a person.
Scott was also a member of Ducks Unlimited.  
Scott enjoyed hunting especially when he could go hunting with his father and son. Scott also enjoyed golfing and traveling. His favorite place to travel to was Jamaica. Scott's main goal in life to was have a good time and just enjoy life.
Scott passed away on Tuesday, October 10, 2017, at Glencoe Regional Health Services, at the age of 54 years.
Blessed be his memory.
Scott is survived by his:
His Life Partner, Sue Solstad;
Son, Jacob Colemer-French;
Parents, Steve and Verlyce French;
Sisters, Marci French and Ruth Ann Schroeder;
Numerous Aunts, Uncles, Cousins, Nieces, Nephews, and Friends.
Scott is preceded in death by his Mother, Anita French and His Maternal and Paternal Grandparents.