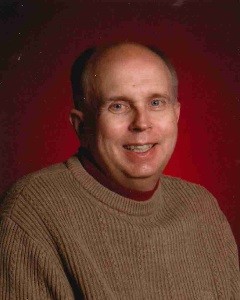 Service Information
Scott Kevin Johnson, age 64 of Hutchinson, (former Hutchinson Police Officer) passed away Monday, September 26, 2016, at Hutchinson Health Hospital.  
There will be a Private Family Service. 
Funeral Chapel
Dobratz-Hantge Funeral Chapel
899 Highway 15 South
Hutchinson, MN 55350
Phone:(320) 587-2128
Obituary
Scott Kevin Johnson was born on August 31, 1952, in Wyandotte, Michigan. He was the son of Oliver and Dolores (Peterson) Johnson. Scott was baptized as an infant on November 9, 1952, at Fort Street Methodist Church in Detroit, Michigan and was later confirmed in his faith on May 16, 1965 at Vineyard Methodist Church in Hutchinson, Minnesota as a youth.  He received his education in Hutchinson, and was a graduate of the Hutchinson High School Class of 1970.  Scott furthered his education at St. Cloud State University and transferred to Willmar Technical College (now Ridgewater) where he received his degree in Law Enforcement.  He also attended South West State University in Marshall, Minnesota where he received his Bachelor of Arts in Business and also attended William Mitchell Law School in Minneapolis.
Scott was employed with the Hutchinson Police Department where at the age of 21 was shot in the line of duty on October 1973 and became a paraplegic. Scott certainly didn't let his handicap slow him down.  He got right back to work as a Dispatcher for both the Hutchinson Police Department and the McLeod County Sheriff's Department.  Scott also was employed with 3M as a Planner for 20+ years and was also a Walmart Sales Associate in the electronics department.   He retired in 2014. Scott was a member of the Sons of the American Legion Post #96 and was also a member of the Elks Lodge #2427 in Hutchinson and a member of the Hutchinson Police Department Reserves.
Scott enjoyed the outdoors and enjoyed fishing and hunting.  As a young child Scott enjoyed riding his horses. He also enjoyed listening to jazz and country music.   Scott loved classic cars and owned a 1967 Chevrolet Camaro RS/SS Convertible and enjoyed driving it and taking it to classic car shows.  Scott especially enjoyed spending time with his nephews, godsons, and his many other family and friends.
When Scott needed assistance with his daily care he became a resident at the Birchwood House in Hutchinson in July of 2014.  Scott passed away on Monday, September 26, 2016, at the Hutchinson Health Hospital, at the age of 64 years.
Blessed be his memory.
Scott is survived by his:
Sister, Laurie Raisbeck and her husband, Larry of Brainerd, MN;
Nephews, Alec Raisbeck  of Mankato, MN,
Cole Raisbeck of Athens, OH;
Kyle Raisbeck and family of Waconia, MN;
Niece, Jara Tripiano and family of Phoenix, AZ;
Uncle, Joe Theis of Bemidji, MN;
Many other relatives and friends.
Scott is preceded in death by his:  Parents, Oliver and Dolores Johnson; Sister, Sandra Lynne Johnson (in infancy); Grandparents, Adolph and Alice Erickson, George Johnson, Georg and Nacie Peterson; Uncles and Aunts, Ralph and Rosalie Buska, Gayle and Mona Johnson, Rolland and Doris Johnson, Audrey Theis.