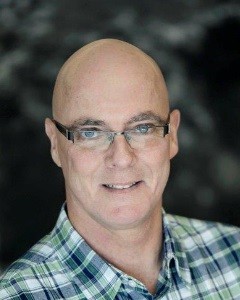 Service Information
Scott Jackson, age 54, of Hutchinson, passed away Friday at Abbott Northwestern Hospital in Minneapolis.
Memorial Services will be held Thursday, February 25, 2016, 11:00 A.M. at St. Anastasia Catholic Church in Hutchinson, Minnesota.
Gathering of Family & Friends will be held Wednesday, February 24, 2016, from 4:00 - 8:00 P.M. at Dobratz-Hantge Funeral Chapel in Hutchinson, Minnesota.  Visitation will continue one hour prior the service at the church on Thursday.
Visitation/Gathering
Dobratz-Hantge Chapel
899 Highway 15 South
Hutchinson, MN
Website:hantge.com
Service
St. Anastasia Catholic Church
460 Lake Street South
Hutchinson, MN
Funeral Chapel
Dobratz-Hantge Funeral Chapel
899 Highway 15 South
Hutchinson, MN 55350
Phone:(320) 587-2128
Obituary
Scott Patrick Jackson was born on February 20th, 1961, in Duluth, Minnesota.  He was the son of John and Helene (Moran) Jackson, the sixth born of eight children.  Scott was baptized as an infant and later confirmed in his Catholic faith.  He and his siblings enjoyed a vibrant childhood on Colorado Street of Duluth and the shores of Lake Elora in Canyon, MN.
Scott attended school at St. Michael's Catholic School in Duluth and Centennial High School in Circle Pines, MN.  He attended college at The University of Minnesota and St. Cloud State University, from where he graduated in 1984 with a bachelor's degree in health sciences and a masters in gerontology.  Scott found the love of his life, Vicki (Oestreich), in 1980 while attending St. Cloud State.  The couple met through mutual friends and co-ed volleyball, dated throughout college and were wed at St. Timothy's Catholic Church on March 8th, 1986.  Following graduation, Scott and Vicki moved to Le Center, MN to begin their new life together and to start their family. 
In 1989, Scott and Vicki drew up blueprints and constructed their home in Belle Plaine, MN.  Scott took great pride in the woodland home he and his wife built from the ground up, and enjoyed for 22 years.  Scott was blessed with three children - Jenna, Dylan and Lindy.  The family loved fishing, hunting, boating, taking care of pets, motorcycling and spending time at their lake cabin together.
Scott excelled in his career as a nursing home administrator - his professional colleagues spoke highly of him as a fair, decisive leader and hardworking team member.  Most recently, Scott stood as Vice President of Saint Francis Health Services.  He dedicated 10 years of his career to construction of state-of-the-art nursing homes and assisted living centers in Aiken, Duluth, Thief River Falls, Morris, Zumbrota, Hibbing and other cities.  Previous to his time with SFHS, Scott worked as an administrator for Sholom Home West (St. Louis Park, MN), Walker Southview (Richfield, MN), Walker Methodist Health Center (Minneapolis, MN) and Central Health Care (Le Center, MN). Scott is remembered by the senior care community for his quick wit, inexhaustible humor, and personable nature.  
When Scott wasn't working, he spent every moment with his wife and kids.  The door to his home and lake shore were always open to family and friends, no matter how far removed.  In 2012, Scott and Vicki drew up another set of blueprints, this time for their dream home in Litchfield, MN.  By December of that year, the Jackson cabin on Star Lake was replaced with a beautiful permanent lake home.  Scott's family and friends will enjoy his memory and continue his favorite hobbies at Star Lake.
Scott left peacefully on Friday, February 19th, 2016 at age 54, surrounded by his family. 
He is survived by his loving wife, Vicki and
children - Jenna and Brian Kirk, Dylan and Lindy Jackson (Drake Burri, special friend)
brothers - Dave (Brenda) Jackson, Michael Jackson (Denise Swenson, special friend), Steve (Kathy) Jackson and Mark (Mary) Jackson,
sisters - Carol (Gary) Hushagen, Susan (Skip) Wise, and Sherrie Jackson. 
Scott is also survived by father-in-law Gayle Oestreich, sister-in-law, Sue Alexander and Julie (John) Lofdahl, brother-in-law, Tim (Kathy) Oestreich, and many nieces and nephews.
Scott was preceded in death by his parents, John and Helene Jackson, and mother-in-law Arlene Oestreich. 
Scott's family would like to thank everyone for their prayers and kindness during this time of heartbreak.  Our wish is that everyone remember Scott for the beloved husband, father, friend and role model he was and will continue to be. Live courageously, love big and prioritize accordingly: faith, family, friends.