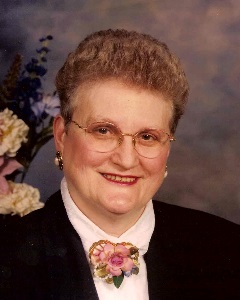 Service Information
Sharon Hahn, age 85, of Gaylord passed away Monday, May 30, 2022, at Ridgeview Medical Center in Waconia.
Memorial Service will be Sunday, June 5, 2022, 1:00 P.M. at Immanuel Lutheran Church in Gaylord with interment in the church cemetery.
Gathering of Family and Friends will be one hour prior to the service, ALL at church.
Visitation/Gathering
Immanuel Lutheran Church
315 5th Street
Gaylord, MN
Service
Immanuel Lutheran Church
315 5th Street
Gaylord, MN
Funeral Chapel
Egesdal Funeral Home
74 Main Avenue
Gaylord, MN 55334
Phone:(507) 237-2388
Cemetery
Immanuel Lutheran Cemetery (Gaylord)
Highway 22 North
Gaylord, MN
Obituary
Sharon Grace Hahn was born on June 27, 1936, in Rush City, Minnesota. She was the daughter of Arthur and Grace (Tate) Peterson. Sharon was baptized and confirmed at the United Church of Christ in Gaylord. She received her elementary education in Stillwater and started second grade in Cambridge. Sharon moved to Gaylord her freshman year of high school and was a graduate of the Gaylord High School class of 1954.
On December 3, 1955, Sharon was united in marriage to Vernon Hahn at the United Church of Christ in Gaylord. After their marriage, the couple resided in Gaylord. They were blessed with four children, Jennifer, Richard, Kathryn and Nancy. Sharon and Vernon were co-owners and operators of P&H Gas in Gaylord. She was also employed at Fingerhut and Utility Gas. Sharon and Vernon shared 41 years of marriage, when Vernon passed away on November 12, 1997.
Sharon was a member of Immanuel Lutheran Church in Gaylord and taught Sunday School. She was also a member of the Lutheran Women's League and the American Legion. Sharon was a life-time Girl Scout member. This included being a Leader, Day Camp director, City Wide director, and Cookie Chairperson for many years.
Sharon never imagined the lives she would affect in this world but she touched so many. Raising four vastly different but equally loving children who grew into independent adults was her fondest wish. She succeeded as a wife, mother, sister, great-grandmother, grandmother and aunt (to name a few).
As a wife to Vernon, she was a partner. As a mother to her children, she was a teacher. As a friend she was always the one who made people laugh and never forgot a birthday. She was never without a smile on her face, even when adversity struck. Sharon did get more than her fair share of that but it never stopped her.
Sharon shook her finger in her widely known stubbornness to hardships and said "not today, I will overcome."
She was always laughing. Always smiling, always free to give of her heart. She never met a stranger.
She has taught us so much we can't help but take her teachings and apply them every day.  Sharon conquered the world with her loving kindness and fortitude, these traits describe her perfectly. She should be kept in your hearts in a soft, caring place. For she knew hearts are where you cherish and protect your loved ones.
Sharon was an enthusiastic gardener and also enjoyed playing cards and bowling.
Sharon passed away on Monday, May 30, 2022, at Ridgeview Medical Center in Waconia at the age of 85 years. Blessed be her memory.
Sharon is survived by her:
Children,                 Jennifer (Daniel) Tollefson of Gaylord, MN,
                                Richard (Laura) Hahn of Mundelein, IL,
                                Kathryn Simonson of Edina, MN, and
                                Nancy (Michael) Zaske of Rosemount, MN;
11 Grandchildren, Nicholas (Katie) Tollefson, Lucas (Victoria) Tollefson, Ricky Tollefson, Danielle (Eric) Miller, Scott (Amber) Tollefson, Adam (Kristen) Hahn, Spencer (Kaitlin) Hahn, Matthew (Erica) Simonson, Jared Simonson, Timothy (Kimberly) Zaske, Ann Zaske and her fiancée, Brandon Martyn;
Great-grandchildren, Axel Tollefson, Liam Tollefson, Levi Fusaro-Tollefson, Johanna Miller, Bjorn Miller, Tollef Miller, Robert Tollefson, Sydney Hahn, Preston Hahn, Henry Hahn, Madelyn Hahn, Grace Hahn, Elliot Simonson, Margaret Simonson, Audrey Zaske, Lucille Zaske;
Brothers, John "Jack" Peterson and his wife, Merle of Lady Lake, FL, James "Jim" Peterson and his wife, Karen of Gaylord, MN, and Gregory Peterson of Denver, CO;
Sister-in-law, JoAnne Heimkes of Brownton, MN;
Nieces, nephews, other relatives and friends.
Sharon was preceded in death by her Parents, Arthur and Grace Peterson; Husband, Vernon Hahn; Brother, Daryl Peterson; Father-in-law and Mother-in-law, Edwin C. and Hertha Hahn; Sisters-in-law, Julianne Peterson and Bernice Hahn; Brothers-in-law, LeRoy E. Hahn and Virgil Heimkes.