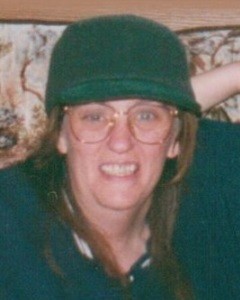 Service Information
Sharon Ramgren, age 53, of Buffalo Lake, passed away Sunday, January 18, 2015, at her home.
Memorial Service will be held Friday, January 23, 2015, at 11:00 A.M. at the Hantge Funeral Chapel in Darwin.
Visitation will be for one hour prior to the service at the Darwin Funeral Chapel.  
Visitation/Gathering
Hantge Funeral Chapel
100 First Street
Darwin, MN
Website:hantge.com
Service
Hantge Funeral Chapel
100 First Street
Darwin, MN
Website:hantge.com
Funeral Chapel
Hughes-Hantge Funeral Chapel
311 Main Street S.
Hector, MN 55342
Phone:(320) 848-6297
Obituary
     Sharon Kay Ramgren was born March 2, 1961, in Cheyenne Wells, Colorado, the daughter of Clark and Vivian (Scholla) Holmstrom.  She was baptized into the Lutheran faith as an infant.  Sharon grew up in Dassel where she received her education.  She later resided in Cokato.  In 2014 she moved to Buffalo Lake.
     Sharon was a homemaker, and mother to her three children, Craig, Jennifer, and Benjamin.  She liked to play cards, shake dice, and do crossword puzzles.  She especially enjoyed her grandchildren. 
     On Sunday morning, January 18, 2015, Sharon passed away at her home in Buffalo Lake, having reached the age of 53 years.  Blessed be her memory.
     Sharon is survived by her:
Children:  Craig Justin Manthei of Stewartville,
                      Jennifer Belle Ramgren (Ruiz Munoz) of Grove City, and
                      Benjamin Cody Ramgren of Buffalo Lake;
Grandchildren: Kailyn and Abigail Manthei, Isabella and Ruiz Jr. Munoz, and MyKenna and Elin Ramgren;
Mother Vivian Scholla of Dassel;
Siblings: Sandy Johnson (Jeff) of Minneapolis,
                   Keith Holmstrom of Detroit Lakes, and
                   Sheila Kaczmarek of Watertown;
Nieces, Nephews, other relatives, and friends.
     Sharon was preceded in death by her Father, Clark Holmstrom, Grandparents William and Ardis Scholla, and Great-Grandparents Robert and Lena Erickson.