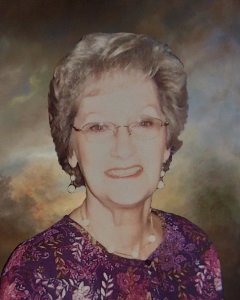 Service Information
Shirley Rosnau, age 77, of Golden Valley formerly of Winthrop passed away Sunday, May 28, 2023, at the Covenant Living of Golden Valley, Minnesota.
Funeral Service will be Friday, June 16, 2023, 1:00 P.M. at Mercy Commons Covenant Church, 4201 W. 50th St., Edina, Minnesota, with interment in the Winthrop Cemetery on Saturday, June 17, 2023, 1:00 P.M.
Visitation will be one hour prior to the service, ALL at the church.
Visitation/Gathering
Mercy Commons Covenant Church
4201 W. 50th St.
Edina, MN
Service
Mercy Commons Covenant Church
4201 W. 50th St.
Edina, MN
Funeral Chapel
Dalin-Hantge Funeral Chapel
209 West Second Street
Winthrop, MN 55396
Phone:(507) 647-5326
Cemetery
The Winthrop Cemetery
Winthrop, Sibley County
Winthrop, MN
Obituary
Shirley Faye Rosnau was born on January 29, 1946, in Waseca, Minnesota. She was the daughter of Ray H. and Violet (Rocene) Miller. Shirley was baptized as an infant and was later confirmed in her faith as a youth. She received her education in New Richland, Minnesota, and was a graduate of the New Richland High School Class of 1964. Shirley furthered her education at St. Paul Bible College in Minneapolis.
On June 14, 1969, Shirley was united in marriage to Reuben Rosnau at Vista Covenant Church in New Richland, Minnesota. After their marriage, the couple resided in Chicago, Illinois, Tustin, Michigan, Buffalo, New York, Winnipeg, Manitoba in Canada and Cook, Minnesota, for 28 years, and in 2011 moved to Winthrop, Minnesota. They were blessed with two children, Brian and Kimberly. Shirley worked as a receptionist and insurance clerk for Scenic Rivers Health Services in Cook, Minnesota, retiring on May 31, 2011. Shirley and Reuben shared 52 years of marriage, when Reuben passed away on March 30, 2022.
Shirley attended Mercy Commons Covenant Church in Edina and remained a member of the Evangelical Covenant Church in Winthrop. She was very involved in the church, she led Bible Studies, was the pianist, loved singing and was involved in Covenant Women.
Shirley enjoyed reading books, having tea parties, hosting church family and her family. She cherished the time she spent with her family, especially her children, and grandchildren.
Shirley became a resident of Covenant Living of Golden Valley and passed away there on Sunday, May 28, 2023, at the age of 77 years. Blessed be her memory.
Shirley is survived by her:
Children,         Brian Rosnau and his wife, Molly of Edina, MN, and
                        Kimberly Thill and her husband, Allen of Savage, MN;
Grandchildren, Grant and Harrison Rosnau and Isabella Thill;
Brothers, Dale Miller and his wife, Carolyn, Neil Miller and his wife, Janet, and Curtis Miller;
Sister-in-law, Beverly Nelson and her husband, Ronald;
Nieces, nephews, other relatives and friends.
Shirley was preceded in death by her Parents, Ray and Violet Miller; Husband, Reuben Rosnau; Sister-in-law, Maria Miller.