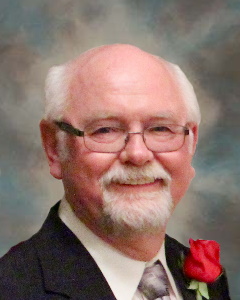 Service Information
Stephen "Steve" L. Graff, age 74, of Hutchinson, Minnesota, passed away on Saturday, August 13, 2022, at Park Nicollet Methodist Hospital in St. Louis Park, Minnesota.
Memorial Service will be held on Thursday, August 18, 2022, at 11:00 A.M. at Faith Lutheran Church in Hutchinson, with interment on Saturday, August 20, 2022 at 1:00 P.M., in Sillerud Cemetery, rural Balaton, Minnesota.
Gathering of Family and Friends will be held on Wednesday, August 17, 2022, from 5:00 to 8:00 P.M. and will continue one hour prior to the service ALL at Faith Lutheran Church.
As an alternative to flowers, you may consider a donation to Green Lake Bible Camp in Spicer, MN.
Visitation/Gathering
Faith Lutheran Church
335 Main Street S
Hutchinson, MN
Service
Faith Lutheran Church
335 Main Street S
Hutchinson, MN
Funeral Chapel
Dobratz-Hantge Funeral Chapel
899 Highway 15 South
Hutchinson, MN 55350
Phone:(320) 587-2128
Cemetery
Sillerud Lutheran Cemetery
620 221st Street
Balaton, MN
Murray County
Obituary
Stephen "Steve" Lowell Graff was born on April 29, 1948, in Sioux Falls, South Dakota. He was the son of Herbert and Dorothy (Larson) Graff. Steve was baptized and confirmed as a child. He received his education in Madison SD, and was a graduate of the Madison High School Class of 1966. Steve furthered his education at Augusta College in Sioux Falls, SD, graduating in 1970.
On June 30, 1973, Steve was united in marriage to Susan Hytjan at Sillerud Lutheran Church in Balaton, Minnesota. This marriage was blessed with three children, David, Thomas, and Kaarin. Steve and Susan resided in Hutchinson, Minnesota. They shared 49 years of marriage.
Steve taught on the Pine Ridge Indian Reservation for two years before joining the Hutchinson School District teaching computers and middle school math for 33 years. Steve was an active member of Faith Lutheran Church; he sang in the choir, ushered, attended bible study, and was involved with the construction of a new addition to the church building. He devoted his time to the Hutchinson athletic program, volunteering as photographer, videographer, statistician, timekeeper and was known for many years as the "Voice of the Tigers," announcing games for football, hockey, track, swimming, and ice skating as well as many other events each year. He was also a member of the Hutchinson JayCees and served as Commodore of the Hutchinson Water Carnival in 1981.
Steve enjoyed reading, listening to jazz music, and woodworking. Traveling, telling stories and visiting with his friends were times of joy for him. Most of all, Steve was a family man. He took interest in his family members' passions and attended as many musical, sporting and ceremonial events for each child and grandchild as he could.
Steve passed away on Saturday, August 13, 2022, at Park Nicollet Methodist Hospital in St. Louis Park, Minnesota, at the age of 74 years.
Blessed be his memory.
Steve is survived by his:
Wife, Susan Graff of Hutchinson, MN;
Sons, David (Amanda) Graff of Los Alamos, NM,
Tom (Lola) Graff of Maiden Rock, WI;
Daughter, Kaarin (Tim) Hanske of Baxter, MN;
14 grandchildren, Sienna (Andrew), Seton (Kiley), Kaeden, Kelton, Kian, Gus, Braya, Levi, Abner, Avera, Westin, Elisabeth, Zayla, and James;
Many other relatives and friends.
Steve is preceded in death by his Parents, Dorothy and Herbert Graff.