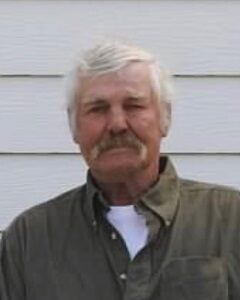 Service Information
Steven Henrichs, age 74, of Fairfax, passed away Tuesday, January 12, 2021, at his home in rural Fairfax.
A Private Family Burial will be held at Fort Ridgely Cemetery, Ridgely Township, Nicollet County, Minnesota.
Military Honors by the Sleepy Eye Honor Guard.
Funeral Chapel
Hauser-Hantge Funeral Chapel
601 South Park Street
Fairfax, MN 55332
Phone:(507) 426-7274
Cemetery
Ft. Ridgely Cemetery (Ridgely Twp)
Ridgely Township, rural Fairfax
Fairfax, MN
Obituary
Steven Lee Henrichs was born on January 8, 1947, in Pacific City, Washington. He was the son of Warren and Louise (Bauch) Henrichs. Steven was baptized as a youth on August 13, 1958 in Pacific City, Washington. He received his education in Springfield, Minnesota.
On August 9, 1965, Steven enlisted in the United States Army and served during the Vietnam War. He received the Vietnam Service Medal; Vietnam Campaign Medal w/60 Device; Combat Infantryman Badge; National Defense Service Medal; Good Conduct Medal; and Sharpshooter Badge (Rifle). Steven achieved the Rank of Sergeant. He was Honorably Discharged on August 8, 1969.
Steven was a member of the Sleepy Eye VFW Post #800.
On July 24, 1971, Steven was united in marriage to Lois Landkammer at Trinity Lutheran Church in Sleepy Eye, Minnesota. After their marriage, the couple resided in Sleepy Eye.
He was employed as a millwright foreman for SMA Elevator Construction for many years where he retired.
Steven enjoyed going to auctions, working in his shop repairing with his dog, Molly.
Steven passed away Tuesday, January 12, 2021, at his home in rural Fairfax. Blessed be his memory.
Steven was blessed with four children:
Jeremy (Amy Kay) Henrichs,
          Larry (Jennifer) Henrichs,
          Christopher R. Sellner, and
          Lyla J. Bolluyt;
Grandchildren:
Dustin, Britny, Jada, Daisy and Delilah Henrichs. 
Dominic, Hailey and Chloe Henrichs. 
Brynlee and Vincent Bolluyt;
Brother, Lamont (Donna) Henrichs;
Sister, Sylvia Sherman;
Sister in Law, Sharon Henrichs and Friends.
Steven was preceded in death by his Parents, Warren and Louise Henrichs; Wife, Lois Henrichs; Brothers, Jim Henrichs and Jerome Henrichs; Sisters, Betty Becker and Wanda Burden.