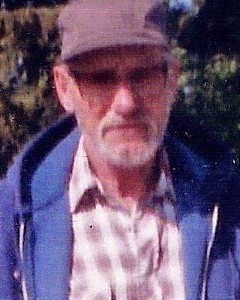 Service Information
Sylvester "Boots" Freitag, age 85, of Fairfax passed away Wednesday, April 22, 2015, at the Sleepy Eye Care Center in Sleepy Eye.
Memorial Services will be Wednesday, April 29th, 4:30 P.M. at St. Luke's Lutheran Church in Franklin with interment at a later date.
Gathering of Family and Friends will be one hour prior to the service.
Visitation/Gathering
St. Luke's Lutheran Church
110 2nd Avenue E
Franklin, MN
Service
St. Luke's Lutheran Church
110 2nd Avenue E
Franklin, MN
Funeral Chapel
Hauser-Hantge Funeral Chapel
601 South Park Street
Fairfax, MN 55332
Phone:(507) 426-7274
Obituary
Sylvester "Boots" Carl Freitag was born on June 17, 1929, in Sherman Township, Redwood County, Minnesota. He was the son of Clarence and Ella (Zamzow) Freitag. Sylvester was baptized as an infant on September 22, 1929, in Morton, Minnesota.
Boots was united in marriage to Ruth Garrow and they shared 62 years of marriage, before Ruth passed away on July 27, 2013. The couple made their home in Franklin and Fairfax. He was a loving father and tinkerer.
Boots enjoyed doodling, playing cards, traping, fishing, and gardening. He loved helping farm in the fall driving the big tractors and going to the river. Boots especially loved spending time with his family and friends.
Boots is survived by his:
Children,     Steven Freitag of Rice, MN,
                     Ricky Freitag and his wife, Dyanne of Hector, MN,
                     Michael Freitag and his wife, Barbara of Fairfax, MN, and
                     Nancy Howard and her husband, Mark of Watkins, MN;
13 Grandchildren;
34 Great-Grandchildren;
2 Great-Great-Grandchildren;
Sister-In-Law, Loretta Freitag of Mankato, MN.
Boots was preceded in death by his Parents; a Daughter in infancy; Son, Doug Freitag; and Siblings.