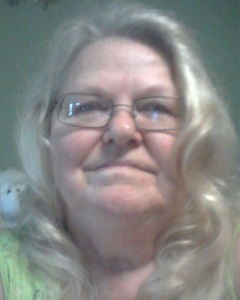 Service Information
Sylvia Sherman, age 73, of Franklin, Minnesota, passed away Sunday, November 21, 2021, at Monument Health in Rapid City, South Dakota.
A Private Family Memorial Service will be held.
Funeral Chapel
Hauser-Hantge Funeral Chapel
601 South Park Street
Fairfax, MN 55332
Phone:(507) 426-7274
Obituary
Sylvia Marie Sherman was born on March 14, 1948, in Pacific City, Washington. She was the daughter of Warren and Louise (Bauch) Henrichs. Sylvia was baptized on August 13, 1958,  at Trinity Lutheran Church, and was later confirmed in her faith as a youth.  She attended school in Sleepy Eye.
On November 13, 1998, Sylvia was united to Samuel Sherman at the Brown County Courthouse in New Ulm, Minnesota. Sylvia has been a resident of Franklin since 1987. She was a loving mother and homemaker. Sylvia was employed at Petrus in Sleepy Eye, B&L in Morgan, and Hands, Inc. in Winthrop. Sylvia and Samuel shared 23 years of marriage.
Sylvia enjoyed bird watching and squirrels, flowers, fishing and loved her dogs. She cherished the time she spent with her family, especially her children, grandchildren and great grandchildren.
Sylvia passed away on Sunday, November 21, 2021, at Monument Health in Rapid City, South Dakota, at the age of 73 years. Blessed be her memory.
Sylvia is survived by her:
Husband,         Samuel Sherman of Franklin, MN;
Children,         Dwaine Henrichs of New Ulm, MN,
                        Mike Gohr and his wife, Dana of Boyd, MN,
                        Dan Falk of Franklin, MN,
                        Judie Blevins of Franklin, MN, and
                        Jona Falk of Sanborn, MN;
Many grandchildren;
Many great grandchildren;
Brother, Lamont Henrichs and his wife, Donna of Sleepy Eye, MN;
Many other relatives and friends.
Sylvia was preceded in death by her Parents, Warren and Louise Henrichs; Brothers and Sisters.