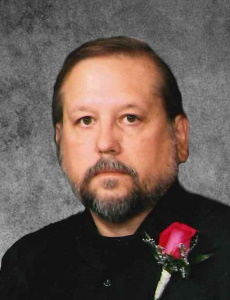 Service Information
Terrence "Terry" Burich, age 66, of Hutchinson, Minnesota, passed away on Tuesday, July 26, 2022, at Prairie Senior Cottages in Hutchinson.
Graveside Service will be held Monday, August 1, 2022, at 2:00 P.M. at St. John Lutheran Cemetery in Fairfax, Minnesota.
Funeral Chapel
Dobratz-Hantge Funeral Chapel
899 Highway 15 South
Hutchinson, MN 55350
Phone:(320) 587-2128
Cemetery
St. John Lutheran Cemetery (Cairo Twp)
Cairo Township, rural Fairfax, Renville County, MN
Fairfax, MN
Obituary
Terrence "Terry" Michael Burich was born on July 6, 1956, in Hutchinson, Minnesota. He was the son of Milan and Merva (Quast) Burich. Terry was baptized as an infant and later confirmed in his faith as a youth at St. Anastasia Catholic Church in Hutchinson. He received his education in Hutchinson, and was a graduate of the Hutchinson High School Class of 1974. Terry furthered his education at Hutchinson Vocational School and received his degree in auto mechanics.
On October 25, 1980, Terry was united in marriage to Carol Ann Clobes at St. John's Lutheran Church in Fairfax, Minnesota. This marriage was blessed with three children, Joleen, Jeremiah, and Jenna Rae. Terry and Carol made their home in Hutchinson. They shared 41 years of marriage.
Terry was employed at 3M in Hutchinson for 35 years. He was a member of the Deer Hunters Association.
Terry enjoyed hunting, fishing, collecting guns, Lionel trains and Les Kouba paintings, and going to the Henderson Car Show. He especially enjoyed spending time with his family, grandchildren and friends.
In 2015, Terry was diagnosed with Parkinsons Disease. He entered Prairie Senior Cottages in 2020. Terry passed away on Tuesday, July 26, 2022, at Prairie Senior Cottages in Hutchinson, at the age of 66 years.
Blessed be his memory.
Terry is survived by his:
Wife, Carol Ann Burich of Hutchinson, MN;
Children, Joleen Usher and her husband, Cody of Sartell, MN,
Jeremiah Burich and his wife, Megan of Mayer, MN,
Jenna Rae Burich of Hutchinson, MN;
Grandchildren, Evan and Olivia Usher, Milan, Kaiden and Jaxson Burich;
Brother, Kevin Burich of Surprise, AZ;
Mother-in-law, Marion Clobes of Fairfax, MN;
Many other relatives and friends.
Terry is preceded in death by his Parents, Milan and Merva Burich; Sister-in-law, Lori Burich.