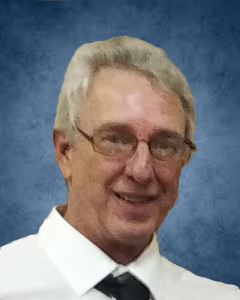 Service Information
Thomas "Tom" Buresh, age 64, of Hutchinson, Minnesota, passed away on Monday, July 25, 2022, at his home in Hutchinson.
Gathering of Family and Friends will be held on Tuesday, August 2, 2022, from 4:00-6:00 P.M at Dobratz-Hantge Funeral Chapel in Hutchinson.
Family Memorial Service will be held at a later date.
In lieu of flowers, it is requested that donations be made to St. Jude's Hospital or the American Heart Association.
Visitation/Gathering
Dobratz-Hantge Chapel
899 Highway 15 South
Hutchinson, MN
Website:hantge.com
Funeral Chapel
Dobratz-Hantge Funeral Chapel
899 Highway 15 South
Hutchinson, MN 55350
Phone:(320) 587-2128
Obituary
Thomas "Tom" John Buresh was born on June 26, 1958, to Leonard and Anna Marie Buresh in Dickinson, North Dakota. He was the fifth in the family of seven. Tom attended Hutchinson Area Vocational Technical Institute and obtained his degree in Sales Marketing and Management of Occupational Proficiency.
Tom spent his early years in Dickinson and moved with his family to Bemidji, Minnesota, Harvey, North Dakota, and Hutchinson.
Tom was employed by 3M and was just one year away from retirement. He was a member of the Knights of Columbus.
Tom was an avid reader. He loved puzzle books, puzzles (when on vacation), travel and was always willing to lend a helping hand to his family and friends.
Tom passed and went to be with our Heavenly Father on July 25, 2022, after a short illness, at the age of 64.
Blessed be his memory.
Tom is survived by his:
Children, Tyler and Nicole;
Mother, Anna Marie Buresh of Florissant, MO;
Sisters, Teresa (Robert) Jercinovic of Florissant, MO,
Sharon Schulte of Colorado Springs, CO,
Alice Fisher of Thief River Falls, MN;
Brothers, Robert (Deborah) Buresh of Thief River Falls, MN,
Ronald (Diane) Buresh of South Point, OH,
Mark (Lori) Buresh of Wylie, TX;
Uncles, David (Geri) Buresh of Litchfield, MN,
Edward (Pat) Schmidt of Dickinson, ND,
Tony Wolf of Dickinson, ND,
Leo (Margaret) Schmidt of San Jose, CA;
Aunts, Sister Emma Buresh SSND of Mankato, MN,
Lena (Dean) Oberlander of Gillette, WY,
Edna (Bob) Privratsky of South Heart, ND,
Kathy Schmidt of Belfield, ND,
Leona Godlevsky of Dickinson, ND,
Jean Schmidt of Dickinson, ND,
Regina Schmidt of Dickinson, ND;
Many nieces, nephews and cousins.
Tom is preceded in death by his Father, Leonard Buresh; Grandparents, Louis and Agnes (Jirges) Buresh, John and Pauline (Miller) Schmidt; Niece, Loretta Buresh; Great Niece, Moraine Buresh; Uncles, Rev. Vitus Buresh, OSB, Norbert Quintus, Clarence Wilhelm, Frank Schmidt, John Schmidt, George Schmidt, David Schmidt, Eugene Brinster, Albert Godlevsky; Aunts, Veronica (Buresh) Quintus, Bernice (Buresh) Wilhelm, Rose (Schmidt) Wolf, Betty (Schmidt) Brinster, infant Alice Schmidt; Cousins, Gary Quintus, David Wolf, Edward Brinster, Clyde Brinster, Gordon Brinster.