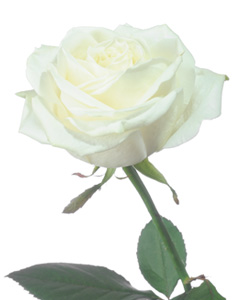 Service Information
Thomas "Tom" Jandl, age 73, of Fairfax passed away Sunday, February 26, 2023, at his home in Fairfax.
Mass of Christian Burial will be Saturday, March 4, 2023, 11:00 A.M. at St. Andrew's Catholic Church in Fairfax with interment in Ft. Ridgely Cemetery, Ridgely Township, Nicollet County, Minnesota.
Gathering of Family and Friends will be Friday, March 3, 2023, from 4:00 P.M.-7:00 P.M. and one hour prior to the service on Saturday, ALL at church.
Military Honors by the Fairfax Honor Guard.
Visitation/Gathering
St. Andrew's Catholic Church
15 SE 1st Street
Fairfax, MN
Service
St. Andrew's Catholic Church
15 SE 1st Street
Fairfax, MN
Funeral Chapel
Hauser-Hantge Funeral Chapel
601 South Park Street
Fairfax, MN 55332
Phone:(507) 426-7274
Cemetery
Ft. Ridgely Cemetery (Ridgely Twp)
Ridgely Township, rural Fairfax
Fairfax, MN
Obituary
Thomas "Tom" Mathew Jandl was born on December 12, 1949, in Sleepy Eye, Minnesota. He was the son of Frank (Shorty) and Regina (Blumhoefer) Jandl. Tom grew up on a farm in rural Fairfax with his 11 brothers and sisters.
On August 25, 1969, Tom entered active military duty and served his country in the United States Army in Germany during the Vietnam War. He received the National Defense Service Medal and the Expert M-14. Tom was Honorably Discharged on August 24, 1975, having achieved the rank of SP4. He returned to Fairfax where he worked construction and raised his two daughters.
Tom was a member of St. Andrew's Catholic Church in Fairfax. He was strong in his faith.
Tom was best known for his hard work and dedication to those around him. He was always willing to lend a hand and share a laugh. He enjoyed watching wildlife, telling stories to his grandsons and living life to the fullest.
Tom passed away  on Sunday, February 26, 2023, at the age of 73 years. Blessed be his memory.
Tom is survived by his:
Daughters,       Jamie Lynn (Joe Coffey) of St. Cloud, MN, and
                        Jill (Scott) Knisley of New Ulm, MN;
Grandsons, Weston, Carter and Greyson Knisley;
Special Friend, Anna Dummer;
Siblings, Terry (Don) Hoffman, Helen (Larry) Black, Barb Wenisch, Carol (Stan) Beckstrom, Steve (Barb) Jandl, Jan Van Eps, Louise (Dan) Noble, Jerry (Chris) Jandl, Mary Rieke and Mike Jandl;
Many other family and friends.
Tom was preceded in death by his Parents, Frank and Regina Jandl; Brother, Philip Jandl.